Given that Don Trump ( he hates being called just "Don", fun fact!) had as one of his first official meetings in the Oval Office, Lavrov and Kislyak, there's little doubt that he gave the Russians access to so many, many secrets about our embassies, operatives, etc there's ZERO doubt these attacks and more like them will only continue and grow worse.
This has got to be Russia. (DPRK or Iran would have the inclination for it, but they don't have the infrastructure or technology to achieve it.) Its going to be crazy when the full story about this comes out decades from now.
Putin literally has nothing better to do than constantly look for ways, large and small, to prank the US. His biggest prank is going to be Russia encouraging, and benefiting from, climate change in next century, attempting to turn its entire country into arable land as the rest of the Earth bakes.
But with that, you'd know what hit you, but you'd already be hit, right? Wouldn't a tinfoil hat actually be simpler?!
It's been proven that they concentrate the energy- not block it.
If the detector goes off, at least you can try and run.
Papa agrees!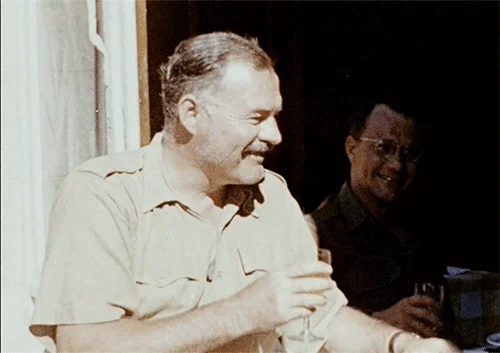 Last I was in Kew West, I was heavily encouraged to enter the lookalike contest, but declined due to horrific hangover.
Username (and activity) checks out.

A large part of me still believes that this is just psychosomatic and there's no weapon, just mass hysteria and psychological warfare. Because if it isn't, well, attacking an ambassador is literally an "act of war," and could very well escalate into an actual shooting war in a matter of moments: an electronic weapon is detected as firing on an embassy and fire is returned via conventional weapons. Or the US starts attacking all enemy consulates and officials with the same type of weapon, only knowing the US it will attack harder, with more harmful effect, and probably not even trying to disguise the fact – assuming it isn't already doing so. Attacking an ambassador either means you are ready for a war and eagerly anticipating it, or so stupid it calls into question your ability to clandestinely deploy such a system successfully.
You've got to locate the electronic weapon first. That's why Putin likes it.
Well, detecting the source of an electromagnetic signal much, much weaker than this has to be was perfected during WWII, so I imagine a few sensors would be able to triangulate and pinpoint such a signal within seconds, if that long. Even if they're using a phased array somehow to beam head-cooking levels of microwaves, nowadays that's not going to hide you at all.
hhmmm i'm starting to wonder if this might be some unknown symptoms of covid…needs some investigating
I think it depends, does this EMF attack just need one moment "Zap" and that's it, you're injured? Or does this sort of thing require a long term exposure? (over days or weeks)
Has this affected any non-USians yet? It seems to always be some US "diplomat". Maybe it's part of their training?
Let me check the manual…hmmmm… directions unclear.
I read about this shit on Slashdot over 10 years ago and, I have no doubt this is being reported now because US agents already have been utilizing similar technology to fry the brains of Russian diplomats, ever since the microwave became a common, household appliance. Now, if only I would have bought a few bitcoin back then for $10 a pop. /s
Basically what's in the linked WSJ article, but not paywalled:
Given the description of the injury, I'm wondering if it could be more along the lines of ultrasound than RF emissions. Sound waves can pulverze various materials (and leave other stuff nearby intact) when appropriately tuned and concentrated.
If the damage is similar to the kind of explosive concussions our soldiers were getting in Iraq… But OTOH, seems challenging to put that much acoustic energy into something very portable.