There is certainly a lot of directed negative energy emerging from the Politisphere.
Fox News is a directed energy attack when you think about it.
I think the only real surprise here is that the post-retirement aged US Politician spouting koo-koo-crazy-go-nuts conspiracy garbage is somehow not a member of the Q-publican party.
I wouldn't rule out the idea of directed energy weapons, but then I wouldn't rule out a second gunman in Dealy Plaza or some magnetic anomaly in the sea floor between Bermuda and Florida, it's just that I haven't seen solid evidence of these things so I'm not going to worry over them.
Anything is possible, that doesn't mean it's probable.
I find it so perfect that the first 'graph in this article ends:
Now U.S. Senator Jeanne Shaheen of New Hampshire is talking on Twitter about "directed energy attacks" bringing the mysterious ailments reported by diplomatic staff squarely into the realm of conspiracy theorists.
and that immediately below on the webpage is a suggested related BoingBoing article references a NYT article, saying:
"Now, a National Academies of Sciences, Engineering, and Medicine report supports that theory—citing " "directed, pulsed radiofrequency energy," including microwaves—as the source of the illnesses."
Golly, "directed energy!" I hate when that happens.
Are they sure that the Havana embassy staff weren't touching fentanyl? Because that'll OD you dead, man.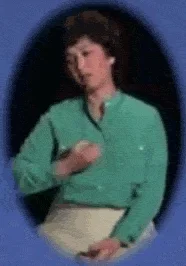 Exactly … Even one of the early stories from NBC that BoingBoing referenced says specifically:
Nonetheless, almost no one who has been working closely on the issue is surprised that many recent cases of what the Biden administration calls "anomalous health incidents" have plausible explanations unrelated to possible hostile acts.
I can't believe they haven't identified the obvious cause: Jewish Space Lasers!
With the WaPo now joining in:
Mass Hysteria is just as "real" to its sufferers as are all psychosomatic illnesses.
As are some people's god-delusions about certain orange-haired carnival clown ex-presidents.
No. You don't (repeats phrase softy.)

This topic was automatically closed after 5 days. New replies are no longer allowed.