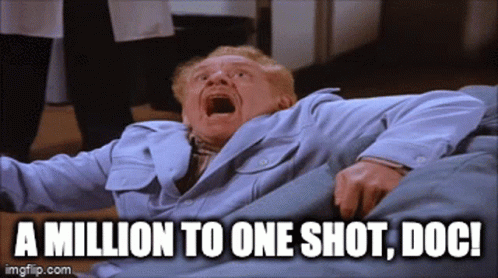 A real scientist, that doctor - sought to replicate and prove. Excellent.
Not sure why the young gentleman had not tried to smash the bottle. These days everyone knows to "break glass in case of emergency"!
That's answered at the end of the doc's tale:
tl;dr Dude was afraid if he smashed the bottle the glass would cut him. A valid fear IMO.
No big deal. It could happen to anyone.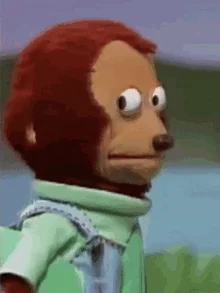 I was anxious to test the matter (though not with the same instruments which the patient had done)
Well, at least he was honest about it. Makes a nice change from 'I slipped and the bottle just ended up on my penis (or whichever body part)'
That's what I call a good Tuesday…
"a young man got his penis stuck in a bottle after using it to urinate into."
Nobody sticks their entire pecker into a bottle in order to pee into it; especially if it looks like it might be a tight fit. This fella was attempting to have relations with that bottle.
Considering the doctor verified bits of his tale, I'm inclined to give him the benefit of the doubt
Which, according to the write-up, is not how it happened. He didn't stick his penis into the bottle.
Was it common at the time to have bottles lying around containing potassium and naptha?
If only the bottle had a stopcock.
I love how the doctor describes breaking the bottle as "shivering it to atoms". Next time I'm around someone who accidentally breaks glass I'm going to exclaim…
Oh dear! You have shivered it to atoms!
I used to have a Victorian book called 'Enquire within upon everything', that was a sort of new householder's bible of useful stuff for the lady of the house to know (how much to pay servants, how to deal with the coal-merchant and suchnot).
It had a section on dinner parties and fancy things to serve, one of which was ice cream.
Now, Victorians, having no electric freezers, were advised by said book to use a slush of ammonium nitrate and water as a freezing mixture to make ice cream. This was considered quite the economical method, because, once you had made your ice cream, you could dry the ammonium nitrate out by putting it in front of a well-banked coal fire so you could use it again.
I can well believe they might have had bottles of potassium and naphtha just kicking about that you might accidentally pee in.
[ETA: Here is said book free on Gutenberg: Enquire Within Upon Everything by Robert Kemp Philp - Free Ebook ]
So basically this is what happened to the poor lad's penis. In this demonstration the penis is being replaced with a soft boiled egg. (I never thought I would ever type that sentence.)
Ah, noted. That's what I get for commenting on the headline and not taking the time to read the full story.
The doctor's write-up in the article says that:
A bottle in which some potassium had been kept in naphtha, and which had been used up in experiments
So, for science!
And thus was invented the first penis pump. The mechanism required some adaptations to make it a device men would choose to use voluntarily.
I love the language used in this. It elevates it so far above "funny story of man with willy in bottle" and makes it into true art about a man with willy stuck in bottle.
Oh! So that's how they get those ships in there!