Cool idea; we use Dumpling, and our shopper is pretty smart, so it hasn't been an issue. Haven't been able to get rutabagas, though, via several other store apps, so maybe this would help.
disgusting Red Delicious
True that.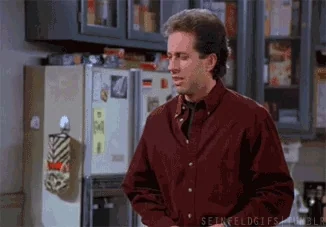 3507 Cosmic Crisp (as though Honeycrisp and Fuji had a prodigy offspring) [apple UPC/PLU list]
Is there going to be a test on this list?
Is it a pop quiz, or do we get advance warning?
I used to be a cashier at a high end supermarket. There's a test every couple months based on what's in season, plus you're expected to have the top 50-100 memorized
What? No Gravenstein Apples! Dang, that sucks…
The scary thing is I remember some of the PLUs used when I was a cashier back 40 years ago. :-/
It wasn't standardized then, each store had their own.
Golden Delicious are not ineptly named.
I'm sure it's not traditional but Golden Delicious are my go-to for Tarte Tatin.
Heirloom fruits and veg are often so very wonderful.
One Thanksgiving, my late mom's home made pumpkin pies were a great success. Her sister raved about them and wanted the recipe. Mom replied, "Well, first you plant (heirloom) Luxury Pie Pumpkin seeds…" and everyone was surprised AF.
Nerd alert. Since childhood I have always kept an album where I place any new fruit sticker I've not seen before. Fortunately it's a big album. Miniature graphic design treasure trove!
That's a really cool idea! Post a pic?
I used to work as a cashier back in HS. First code we learned was 4011.
Any takers?
Oh, and bonus points if you know the code for ginger root. I was the only one in the store that knew it without having to look it up.
4011 is the go-to for unscrupulous self-checkout users. Bananas are usually pretty cheap.
Ding, ding, ding! We have a winner!
Nah. Or more appropriately, Banahnahnah.