is this still "locker room talk," or…?
Stars having been grabbing pussies for "over the last million years"?!? Now I'm afraid of going to the planetarium.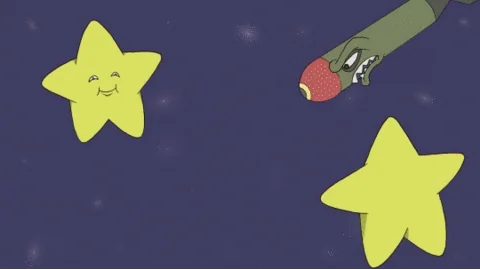 Saying "I didn't rape her because she's not my type" doesn't prove you're not a rapist. It only proves that you're a picky rapist.
Apparently it's become "star" talk. I hear all the big stars are saying it. /s
Funny in a sickening way how I expect that even though the consensus seems to be that Trump is hurting his case in this trial, he'll suffer no consequences because of it.
I'm watching the Connections episode where James Burke discusses the interconnections between pre-historic pussy grabbing to the earliest Mesopotamia pussy grabbing to modern reality TV stars' pussy grabbing.
And the smug delivery implying "Well yeah! I'm a star! Are you stupid for not knowing?"
"Defends" seems like a bit of an exaggeration. More like "gladly admits to".
He would like us all to know He Has Been Around, yes-indeedy. Or believe it, anyway.
The "Chef's Kiss" of his comment for me was that
A: He admitted that this was considered normal and acceptable behavior for "Stars"
B: He then admitted he was part of that Group.
a great followup by whoever was taking that Deposition.
I know that The Lincoln Project is largely a bunch of self-serving grifters despite their opposition to Trump, but just hours after this video became public they edited a pretty effective video of this footage of his completely shameless, unrepentant attitude along with the original comments, with the crystal clear message that "this is who he is." Nobody should be given the opportunity to ever forget that.
That line about how he "can't help himself" going around kissing (sexually assaulting) every attractive woman "because it's like a magnet" says so much about who he is.
The idea that sexual attraction is somehow special or unique for him and that only he has urges that might need to be controlled. Furthermore that he is not responsible for his actions in this regard because of how magical and special he and his pubescent urges are. On top of all that, the women are clearly not people to him. He's never once thinking of them as having any kind of agency in any of this. It's his entire being in one sentence.
Ugh. This man needs to be in all the prisons forever.
I'm thinking of some really huge Dave Bautista sized guy grabbing him hard by his front while he's all alone somewhere desolate- looking him in the eyes and telling him - you know you like it.
This depraved asshole was President of the United States for four loooooong years.
He has enabled an entire generation of like-minded assholes to express themselves in public - much to everyone else's detriment.
Homo Erectus took over the movie business just over a million years ago, introducing toxic masculinity and the kind of insecurity where men insist that they are Hetero Erectus. It's no wonder that the Australopithecine movies are better.
Trump was shown a photo - "that's Marla, yeah, that's my wife."
E Jean Carroll's lawyer, Roberta Kaplan then asked which woman he was pointing at. Trump's lawyer, Alina Habba, (who is, I think we can all agree, really doing a fine job for the prosecution) interrupted and said "no, that's Carroll."
"Oh, I see," Trump replied.
Marla Maples was Trump's then wife. And Trump's defence - which is nearly as threadbare as his hair - is that Ms Carroll wasn't his 'type'.
if i'm generous, a "brown dwarf" maybe?
Lock him up, and long enough that reform and parole are moot.
A little in this prison, a little in that one over there?

Yeah. 5 years in one and 5 in another should just about do it. We're not talking here about a young man.