Oh really!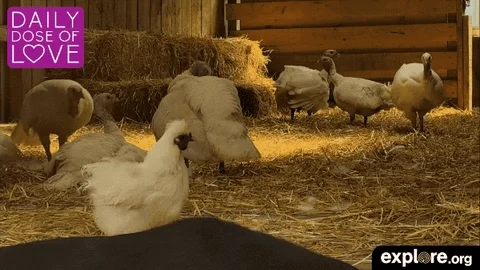 Well, technically the chicken is behaving, because he is technically not on the couch. He's on the goat which is on the couch.
At least now I know HOW the chicken crossed the road…
this is proper use of the Jeffersons theme song.
Also, when you have to ask the goat for help, because you're too chicken…
Goats are the best; the greatest of all time of domesticated animals.
A chicken comes home driving its goat-shaped Mecha
I should buy a baby goat.
I keep reading this as "A goat brings its chicken fried to the door".
…as is its use in The Simpsons S32E02 (I, Carumbus), with a Latin version, O Ascendimus Nos.
They don't want to get inside. They're looking for a cat and a donkey to help with their "Musicians of Bremen" play.
This topic was automatically closed after 5 days. New replies are no longer allowed.