The one concluding "holy shit" was a welcome relief from all the typical f-bombs one normally hears when watching videos.
Well done on the landing, Brian!
Brought it home like a pro.

Outstanding. Wow. I have always marveled at the calm radio demeanor of pilots when things are going horribly wrong.
My limited understanding is that unlike passengers, they are generally too busy to panic. Good job picking out a field to land in, there didn't look like there were very many suitable places.
I'll take "Shitting my pants" for $500
My mother learned to fly in a Tiger Moth. Apparently in the forties something like a third of people who went solo for the first time came back on foot. A little aeroplane with a low stall speed and built for landing on grass is probably okay, provided the pilot keeps it together (which he did).
PS: We found my mum's flying licence when emptying her house. It said "Licence for Flying Machine" at the top, which was all very up-diddly-up up and down-diddly down down.
Panic sets you up for mistakes. Under those conditions, you have one job. Stay focused and do it.
I wonder how many livestream/YouTube gamers could stay so composed trying to land a flight simulator like that. Many would be screaming their lungs out, prolly.
Amazingly well done. I don't know if I could have done that as well. I probably would have stayed off the radio and definitely would have forgotten the transponder.
What is the 10-second "startle effect" shown in the video? I didn't see anything.
PS here's the video for the BBS:
That boy deserves to have Tom Hanks play him in a movie.
Picture-perfect, and it's clear he realizes that when the engine is out, forward speed is king. Attempting to conserve altitude risks a stall.
Here's a salute to his flight training and the young pilots ability to pay attention to his education. Good show! And perfect timing on the holy shit.
My Dad did this while practicing "touch and go" about 20 years back. Except he was only at 500 feet when he lost power. He had time to radio for an emergency landing, but had to turn around and land before they even responded.
He kept flying until last November, at age 86, when he died of Covid. I really hope I'm that active at that age.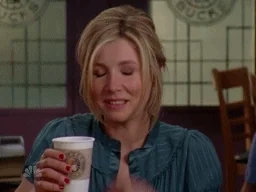 Too bad it wasn't Florida. He could have picked some shrooms while waiting for emergency services.
I took that to mean he was startled that his engine had stalled and didn't react immediately.
Sorry for your loss. His generation set quite a high bar for being active later in life. I share your hope that we'll have the chance to do the same.
My brother used to take me up with him when he was still working his way up the different licences. I was less than thrilled when we reached altitude and he announced we would be practicing stalling the plane. But it is reassuring that (at least for some pilots) practicing this sort of emergency is part of process.
And provided there are grass fields!
At 0:25 the pilot's head moves differently as he's looking at multiple things in quick succession (had there been a camera on his face, you would have seen very rapid eye movement) while his brain is turning pages to get to the "oh sh1t, I won a free landing" chapter. Within a few moments his right hand rapidly flicks as his brain is trying to determine what, if anything, should be pressed next. By about 0:30, he's locked in a course of action and body movements return to normal. So it's a little less than 10 seconds, as least by visible physiological responses.