Hopefully the anti-vax/anti-maskers will be joined by the 2A types testing Trump properties.
Some people are really, really slow learners.
Do we need the workers at these places shot?
If he were a leader and he really believed mandates were wrong he could easily shut down the restaurant and pay all the employees or defy the order and take the consequences.
That would get him even more support but we all know he's not a leader and not as rich as he keeps telling us or he is as rich as he keeps telling us but there is no way he's going to spend it on his employees.
He misses so many real opportunities to be a leader. Hopefully stuff like this causes his supporters to start seeing the real grifter he is.
Early on we got tickets to one of his rallies, me and my daughter had intended to get inside and heckle him but they over sold the tickets so we didn't get in. His supporters turned on him pretty quick when they realized they weren't going to see their hero. All he had to do was come outside, shake some hands, kiss a baby or two, say a few words, and he would have got even more support.
Idiot.
After all of the shit that Trump has done, his rabid fans turn on him for the weirdest shit.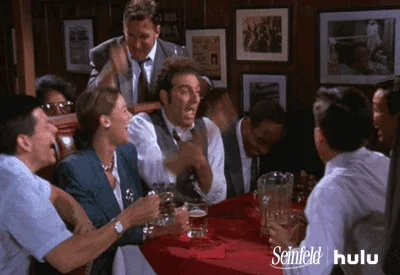 It's been nice not thinking about him many times a day, this past year, but occasionally I remember how incredibly little he could've done and been easily reelected.
I didn't see any indication that Mango Mussolini himself was on the premises, it's just a restaurant that has his name on it. I don't go out for fried chicken expecting to meet Popeye.
It was an example of him never attempting to be the great leader his supporters believe him to be.
In the case of his restaurant I suggested he could have made the call to shut down and pay his employees to show he's against the mandate or he could have made the call to defy the order and take the consequences.
My rally story was an example of him never doing the least of things to be that leader. Whether in person or with a phone call or text or lifting a finger to do anything.
Wait, do you think he's, like in the back or something? The only reason he even knows the place exists is for his taco salad supply.
Where in the hell are they getting this "prove that we're a threat" nonsense? Their understanding of the law leaves a lot to be desired.
Ha! That's what I was referencing, but didn't realize it was a lie, too. So many layers of deceit with that one.
Yeah, it's a recursive statement in the context. They're pretty aptly demonstrating exactly why they're a threat in more ways than one.
I shouldn't be surprised the cop doesn't have a mask.
I mean, I know its a death cult. I'm still startled when I see it. Not getting the shot and not wearing a mask is some weird virtue signalling. Maybe it's like the fear of showing any behavior that would have people (in certain communities) thinking you are gay.
Honestly, the schadenfreude supply is so ahead of even the enormous demand that I can't be bothered.
Dunno- last year during the Chicken Sandwich Wars, Popeye himself served me. Tru patriot, and a baller.
Do they think trump gives a shit about them?