If there's one valuable takeaway from last year's most insane documentary series it's that there aren't nearly enough barriers in place to prevent horrible, irresponsible people from acquiring tigers.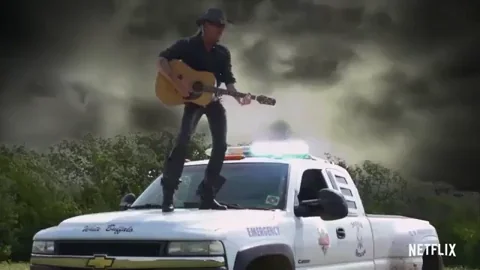 "Never get out of the boat."
Apparently owning a tiger in Texas is quite easy - easier than owning a "dangerous" dog, even. There are thousands of them there, and the upper estimates of those numbers suggest there could be more tigers in Texas than in the wilds.
The reasons to skip Texas as a destination are growing beyond ones imagination.
Being exposed to humans for so long, the best we can hope for the tiger is that he spends the rest of his life in an enclosure in a decent animal rescue facility or a zoo.
The moron who kept this wild animal, on the other hand, should spend the rest of his life in a cage.
I knew a biker dude back in the 70's that dealt in illegal exotic animals, mostly reptiles & fish. A piranha bit his pinky finger off during a weed sale, the whole illegal exotic animals was just a side hustle. Miraculously, the hospital was only down the road, so the finger was re-attached successfully.
He gave that little side hustle up and stuck to the weed business. Smart move, if you ask me.
Poor kitty

That's why I quit selling weed to piranhas.
This is why I hate the BSAB mindset of "Tiger King" fans. Big Cat Rescue has been pushing for laws against private big cat ownership for years.
If you outlaw tigers only tigers will have outlaws.
I don't know. It's probably more humane to put them down.
The human, that is.
There are more tigers in captivity in the US than exist in the wild in their native range.
And most of them are owned by people who should absolutely not be entrusted with the care of a tiger.
Well, it would certainly be more feline.
What immortal hand or eye could have thought that was a good idea?