But those were just "overexuberant tourists" who were hugging and kissing cops with lots of love!
I cannot WAIT to see these traitorous clowns invited to come testify to the Jan. 6th committee. It's going to be EPIC!!
This isn't a shut down, it's a successful news cycle for the terribles and their financiers.
Those whistles worked great. Hope they try kazoos next.
RSBN (Wrong Side of History Broadcasting Network)
Oversized hot dog?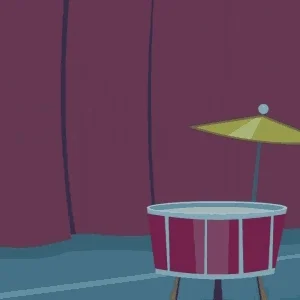 Populist does not equal popular. Have you tried a laugh track?
I think a couple tubas are the way to go
"Ladies and gentleman, what you just saw here today was the intolerant left."
Yeah. Intolerant of pedophiles, traitors, and antisemites like Gaetz, Gohmert/Gosar, and Greene.
Intolerance of intolerance is not intolerant; It's calling a spade a spade.
For those of you that really care about this process…. [crickets]
Since they are in a death cult, these seem appropriate…
[Aztec death whistle , scariest bone-rattling whistle played by a female horn-bearer - YouTube]
Yep, it sure makes your eyes water, alright. especially after watching it several times.
With the proper headstone, they will get the respect they deserve for all eternity:

Thing I've wanted to do to a right wing politician giving a speech is to is organize some folks, disperse into the crowd, and then do the motherfuckin Stone Cold Steve Austin WHAT chant. For about ten years it completely derailed professional wrestlers trying to give a promo, so imagine what (WHAT) it would do to an unprepared snowflake like MTG.