Obama's head was infinitely more valuable/necessary.
Here's hoping cooler heads prevail.
Well now I'm wondering if Trump can even ride a bike. My guess is the same as yours, I suspect.
Pictured: the Republican ideal of athletic masculinity.
ETA: for contrast here's a pic of Obama circa his 2008 campaign.
Now here's an idea…
Put all the pro-GOP pundits on bicycles without helmets on the New Jersey turnpike and see how they fare.
I mean, when Obama (in office) was on a bicycle his head was practically the "nuclear football". We had to protect that thing.

It's bizarre how much people buy into this schoolyard might-makes-right toxic masculinity view of the world. So childish and strange. As though Putin could have been "intimidated" into not invading like a prison yard scuffle over blankets.
I'd say Zelenskyy looks a lot more "manly" than Vlad now.
Giving speeches in a t-shirt and scruffy beard from a building under aerial attack is a lot more believable than the obviously staged riding-a-horse-shirtless.
Putin in a tan jacket. I've somehow forgotten the international incident detailing how American conservatives jeered Putin for being so unpresidential.

I'm also slightly morbidly fascinated over the condemnation of using safety equipment. It's not just a matter of "reducing your chance of traumatic brain injury is for wimps," but an outright worship of rejection of safety protocols.
But at the same time, some won't go to the grocery store unless they're packing, for personal protection.
and ban all state troopers from intercepting runaway drunk drivers…
I know when I go to the ballot box I have one thing in mind: which candidate is more likely to suffer easily preventable head trauma; that's the person I want in office.
Christ, what assholes. I know everyone at Fox suffers from brainworms, but the depths to which they will sink still sometimes manages to take me by surprise, just because of how many levels on which it's both dumb and awful.
American conservatives being pro-brain damage is very on-brand for them, though.
@frauenfelder the clip is on autoplay. Every time I refresh the page or come back after looking at comments, it plays again. I've heard it six times already. Can you please fix?
Oh, boy you sure don't want to go down the rabbit hole of motorcycle helmet laws and protests.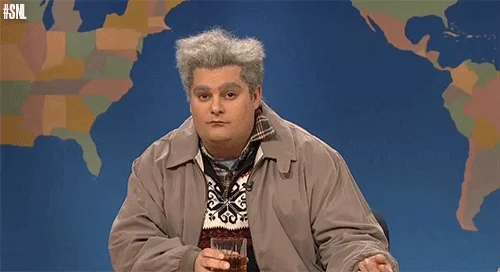 This is absolutely ridiculous.
Everyone knows that what humiliated our country, then and now, (and emboldened Putin to be the an aggressor nation) was:
Obama's brown suit
His consumption of dijon mustard
Putting his feet up on the Resolute Desk
It was those three things that made the invasion of Crimea, and later Ukraine proper, an inevitability. (Personally, I knew it was going to be bad when Obama showed his true mettle — that is, his allegiance to secular Powers and Principalities, and not God and the United States — with his initial, flagrant violation of flag-pin dress code.)
"please allow me to introduce myself, I'm a man of wealth and taste…"