perhaps he is about to have a stroke.
That looks very similar to how Parkinson's manifests (to my inexpert eye). I was watching him and thinking how his mannerisms match Michael J Fox, for instance.
AOC's speech should be the main post here not the ramblings of a damaged racist loser.
I suspect he needs a drink. as a recovering alcoholic I notice some of the signs. He's dependent on it and without it he's nervous, agitated, shaky, can't form his sentences or complete his thoughts.
This.
To quote a former GOP aid, "we're really good at campaigning, not very good at governing."
They are so fixated on electing businessmen to high office, but that's in contradiction to how a democracy really works-- the federal government isn't about making a profit, it's more of a communal effort, providing services the private sector can't, won't, or shouldn't handle. And since everything that benefits the majority of the public looks like communism to them, they can't even be pro-democracy when it comes right down to it.
…and nothing was learned.
This could also be a reaction to high adrenaline. Who knows. Honestly if the article and tweets hadn't primed me for thinking there was a problem, I'd have written it off to "he's an odd one, isn't he?"
I also thought it could the sign of someone who was jumpy from adrenaline and rage
Or maybe it's the Ivermectin and hydroxychloroquine taking its toll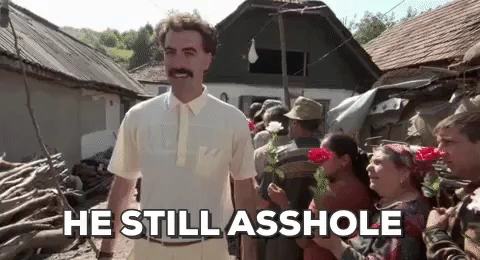 Fuck, I want to vote for her so much. That's a fucking leader right there, that's a speech I can get behind. No wonder they have worked tireless to try and drag her down in the public's eye.
AOC for president. I stand with her.
I didn't find this particularly unusual for someone who's worked up and upset. Being mumbly is the least of his flaws.
You couldn't dig a deep enough hole to put that POS in, but I'm willing to give it a try.
"I remind everyone that pretending to be upset over a cartoon is what happened to the Charlie Hebdo magazine in France," said Gosar. "All right-thinking people condemned that then, and they should condemn the Democrats now for their violation of free speech."
That is quite literally the opposite. The death threats were being thrown at the cartoonist while in this case the death threats ARE the fucking cartoon.
JFC.
A little off-topic, but if I were serving in the Capitol as a member of Congress, I would not wear loafers.
Gosar and company are proper fascists as they play with political language in the same way that past fascists have done. It gives them cover to say "I was just joking" which some folks accept and others don't but it's good enough to muddy the waters of the discussion. It goes back to the video by Innuendo Studios The Card Says Moops.
Falling over dead would markedly improve Paul Gosar.