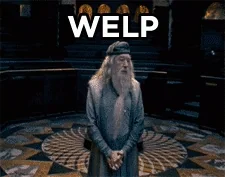 Unfortunately, I acted the fool
The Republican Party epitaph.
an attempted pantsing seems like a really strange thing to do out of rage
From there it's only a short leap to, "Oops, I broke into the U.S. Capitol and slapped democracy around, my bad." And from there to, "Look at all those people fighting for mememeME!"
was he coaching the team? if not, why was he even on the floor? it certainly makes it more ridiculous that he is an elected official who should have remembered he has some kind of public image to uphold. and sadly, scenes like this play out with overbearing parents in every youth sport in every part of the country.
Acting like a middle school bully on camera is the limit you have to reach for a republican politician to admit they were wrong. I have friends from Cocke Co. TN but I have to say the name is mostly apt for that area.
I don't know, this seems on brand for the QOP.
pretty much the only thing I say to my republican friends when they reflexively defend being a republican is "look at who you're associating with. is that who you are?"
then it spirals to down to they're outliers, blah, blah, blah
Nothing says "I've accomplished nothing of any importance or worth since graduating high school" than overreacting at a sports ball game.
"C'mon son! Score a point! My life is hollow and meaningless and I need to fill the empty shell of my existence with your trivial accomplishments!"
Unfortunately, it isn't only unhinged Republicans. There seems to be waaayyyy too many fights at various ball games

"Acted the fool" "has a personality disorder" tomaytoes tomahtoes.
That sounds like an honest apology. He'll get fired for that for sure. Doesn't he know the first rule of gqp club is never admit fault?
It is very important for everyone to know that his true intentions were to commit violence rather than make love with the ref.
"I was bad wrong"?!!
It appears we are living in Mike Judge's Idiocracy
It's not in the ref's pants. Look in your own pants if that's where you saw it last.
A Fascist Death Cult, IOW.
From what I've seen, 'real' Christians don't have to proclaim themselves as such.
These guys [and others]


are self-proclaimed Christians, too.
Nice show of Leadership there, Sparky.
Or are you just auditioning for a job in case You Know Who gets back into the White House?
My deepest sympathy to his son who has to face his friends, teachers, classmates. I'm sorry boy you have been placed in a horrible position by your father tragic lack of judgement. You will pay for this though it's unfair, you need to deeply examine the political beliefs that lead your father astray. Perhaps you can help him by explaining what he has done to you. A type of abuse that can either scar you or lead you into helping your father making deep changes.
Honestly they've set the bar so low that this is much par for the course for grown-up entitled man-children with persecution complexes and who never had to develop appropriate defense mechanisms when they didn't get what they wanted. Bullying, calling people names, screaming "I know you are but what am I?", and now pantsing - this is a pretty juvenile playbook we're looking at here. Just be glad he didn't shoot the guy.