You trying to give me da diabeetus with all this saccharine sweetness?
Uncontrollable baby laughter; it never fails to make me smile.
They all understood the assignment, exceedingly well.
It's like being attacked by rampaging tortoises.
It's a border collie, so it probably would like to herd them somewhere…
So cute, tho…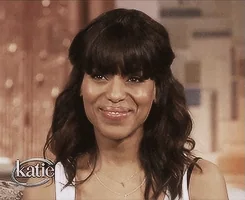 "I don't understand. This livestock refuses to be herded. It just laughs at me!"
Oh, Border Collies are smart, so I'm sure it realizes that they are tiny humans… but it's hard to suppress that urge in border collies… I think there was a story recently of a family that lost their dog late at night away from home, and they found her later, in some random field, herding sheep!
Human pups are notoriously difficult to herd.
A family member has a recuse border collie; their intelligence is matched only by their apatite for fallen cicadas.
I remember seeing that segment of that episode. It blew my mind that the doggo exhibited deductive reasoning.
Baby laughter is the pure stuff.
Those "play bows" the collie is doing are awesome. Doggos are amazing.
Our mutt seems to be part hunting dog, and loves playing tug-of-war. He can topple me at that game if he times it right, and he often does. I weigh almost 3x what he does. He's solid muscle.
He also weighs about 1.5 x as much as our kids. When he plays with the kids, they "win" half the time, and they never fall down. They're pretty sure they won fair and square.
ETA: great 1-minute video on play bows. The collie in the video is doing this, and getting his head below the babies heads. The collie is being perfectly clear that it has absolutely no wish to dominate anyone present, no matter how smol. Now if you'll excuse me, all this sweetness has gone to my head.
My 95 lb Tibetan mastiff/doberman/other mix of a dog knows exactly how much pressure to apply in any situation, it's amazing. From when I'm wrestling with her, she knows exactly where she, and I, are in space and so we never collide hard, to the time she caught a rat outside in the back. She had it in her jaws, looking at me, dripping blood, while I'm hearing a crack, crunch, coming from the carcass in her jowls. Yep, doggos are amazing.
There is/was a children's book series for getting the kiddos ready for kindergarten that starred an anthropomorphic border collie lady as the class's teacher. Which struck me as a perfect choice for keeping the kids from getting too out of hand.
It's been a looong day. This was needed.
Dogs are some of the best people I know.
I loved how at the end Chaser went off with his new doll!!
Border collies are incredible smart. I´m sute that good boy/girl knew exactly how to be gentle enough with those human pups.
Also pure baby laughter is medicine for my ailing soul in this time.
Came here to say this
Chaser & Neil was also lovely
"These are the two weirdest lambs I've ever seen!"