My inner science nerd is geeking out over the scope of that grouping of what I thought (maybe incorrectly?) were typically solitary critters. My inner D&D nerd is freaking out over stumbling into a city of mindflayers.
Now, a team led by Jim Barry, senior scientist at the Monterey Bay Aquarium Research Institute (MBARI), has discovered that females take about 1.8 years to "brood" their young—meaning guard and nurture them until they hatch—at the Octopus Garden, which is far faster than expected for octopuses at these abyssal ocean depths.
Is this accurate?? I thought the lifespan of an octopus was not much more than this.
Some larger species, if I remember correctly, can live up to three years and in the book How Far the Light Reaches Sabrina Imbler writes about an octopus that protected its eggs for four and a half years. They add that "The previous octopus record holder, Bathypolypus arcticus, was observed in captivity brooding for fourteen months…"
The octopuses in the "garden" are drawn to the volcanic heat but I wonder if living in cold water slows down everything, including reproduction and egg development.
This is very cool. I'm also interested in the the narrator eschewing the entire octopuses/octopodes/octopi debate, and simply using "octopus" as a mass noun. That isn't one I've heard before, and I can't find grammar recommendations to do so.
Octofeet, damn your eyes!!

Why does this article have a picture of Weird Al attached to it? I'm not getting the connection.
let me just say, once again…
octopodes are cool!
octopus garden is a Wonderful Thing™
Probably because its wrong to do so
Yes, the video includes this interesting graph showing that brood period (time to hatch) is inversely correlated with water temperature. At the depth of the "garden" water temps are typically about 1.6C and they'd expect eggs to take 5-8 years to hatch, but the eggs actually hatched in under 2 years due to the warmer temps. Ringo nailed it when he talked about how "we would be warm."
Would have been cool if the had got Ringo to narrate the video…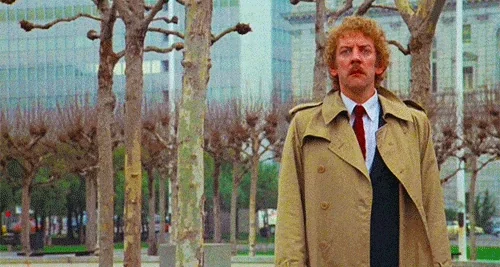 This topic was automatically closed after 5 days. New replies are no longer allowed.