Dangerous, because it has hare-brained philosophy behind it.
and, apparently, caving to Russia and China. … "I will end the war by ceasing further U.S. support for Ukraine and negotiating a peace treaty with Russia" (source)
slipping on the tin-foil zoot suit, i'm going to murmur: Wonder what support may've already been granted Ramaswamy by some oligarch go-betweens (or Xwitter putin-bots) in his efforts to gain republican candidacy?
So there's this thing, apparently it's called a "beat", I'm told you're meant to rap "on the beat", whatever that means. I choose to go my own way though.
I'm sure that will play well in Idaho.
That's not rapping, that's karaoke.
The primary hasn't even started??? Not a single state has voted. I have had enough of the breathless articles that look at this guy as a rising star.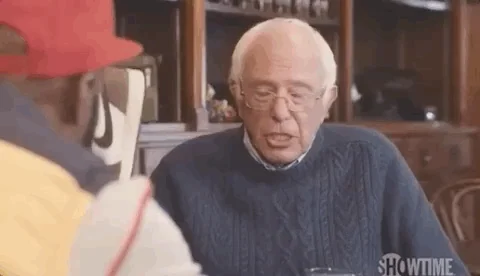 No. I don't think I will.
… like it matters who comes in third place

I suspect that's because Vivek and his Qanon inspired hate are worthless.
No, I won't watch it. Fuck that guy!!!
"The reality is we've created such a racialized culture in this country in the last several years. That right, as the last few burning embers of racism were burning out, we have a culture in this country largely created by media and establishment and universities and politicians that throw kerosene on that racism," Ramaswamy said on the "State of the Union" Sunday. "And I can think of no better way to fuel racism in this country than to take something away from other people on the basis of their skin color."

"I've been saying that for years and I think that is driving sadly a new wave of anti-Black and anti-Hispanic racism in this country," Ramaswamy added, seemingly explaining away the gunman's decision to drive from Clay County to commit murder by blaming the "media and establishment and universities and politicians."
This topic was automatically closed after 5 days. New replies are no longer allowed.