Shatner's easy to impersonate, especially if you don't quite remember your lines.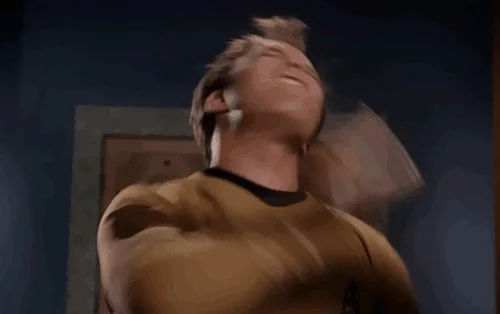 I love William Shatner. It appears as though an interviewer thought he found a clever way to to get a rise out of him. Bill got annoyed early on. He's being shown impersonations that are decades old. The premise is a little silly.
Boston Legal was the best, I wish they'd do a one off reboot or movie with Allan and Denny, maybe something about the election with Denny, of course, spouting off about fraud and guns and democrats.
Once again, I'm rained out of work so I dove down the rabbit hole of YouTube, I wonder where I'll surface.
William Shatner is completely self-aware. This GQ profile from a few years ago makes it clear.
Shafner is 90 now and definitely doesn't look it. It's possible this was recorded a little earlier—he mentions his wife, whom he divorced last year. His politics are weird, but kudos to him for staying this spry. Maybe ignorance is bliss.
I wonder what Shatner's reaction would be to this…
I wonder what mine would be. Herbig's stuff really hasn't aged well.
Shatner "not getting the bit" is always part of the bit.
He is never NOT in on the joke!
He does have a point. By now (and even when these impersonations were done), people weren't really doing Shatner's Kirk. They were doing an exaggerated idea of Kirk.
They're doing Keven Pollack's Shatner.