Does it count if they were regular kicks but it was a magical stairway?
The only reason the non-magical kicks succeeded is because Crowley failed to honor the Celtic tradition by misspelling his knife. Had he spelled it correctly, he'd be running Hogwarts now.
I mean… have you been to a sci-fi/fantasy or anime convention?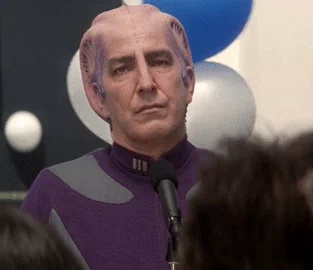 I mean, there are more adults cosplaying than not, most times…
Or alternatively, "pigeon on holiday in Aviemore".
There arent enoughh quotation makes in the title: WB Yeats and Aleister Crowley once "battled" each other in an epic "real-life" "magical" "duel".
Crowley is just so bizarre that if you were writing him as a character in fiction, your editor would be screaming down the phone telling you to tone it down a little. I only found out recently that he wasn't just a mountaineer - he was one of the finest in the world.
He was the first person to attempt K2 and led an attempt on Kanchenjunga. Neither mountain was conquered for another 50 years.
Which makes me think there has to be an Aleister Crowley versus the yeti story somewhere.
Politics
William Butler Yeats
'In our time the destiny of man presents its meanings in political terms' - Thomas Mann
How can I, that girl standing there,
My attention fixed
On Roman or on Russian
Or on Spanish politics?
Yet here's a travelled man that knows
What he talks about,
And there's a politician
That has read and thought,
And maybe what they say is true
Of war and war's alarms,
But O that I were young again
And held her in my arms.
Likely a better known verse of his:
Had I the heavens' embroidered cloths,
Enwrought with golden and silver light,
The blue and the dim and the dark cloths
Of night and light and the half light,
I would spread the cloths under your feet:
But I, being poor, have only my dreams;
I have spread my dreams under your feet;
Tread softly because you tread on my dreams.
WB Yeats
Even without believing in Crowley's "powers" I found his autohagiography* The Confessions of Aleister Crowley fascinating reading.
*Used that word in an English comp class, and the instructor insisted it wasn't real. Should have cast a spell on him.
He was also a notorious sandbagger.
See "A bouldering Incident" ACrowley
There are more to be had if you want them:
WB Yeats and "Aleister" Crowley once "battled" each other in an "epic" "real-life" "magical" "duel".
This topic was automatically closed after 5 days. New replies are no longer allowed.