Keep bumping it up every time he opens his mouth about her. See where that gets him.
"Trump is facing a total of 19 legal actions – about half of which allege improper conduct during his presidency. Most of the cases fall under three themes: financial wrongdoings that made him more money; his role in the January 6 2021 insurrection; and his alleged interference in the 2020 election."
'Being an irredeemable terrible excuse for a human being' still not on the statute book?
They don't want to make prison overcrowding even worse than it is.
Christ, what an ASSHOLE!!!
So, he didn't do it and doesn't know her, but if he DID do it, she was asking for it?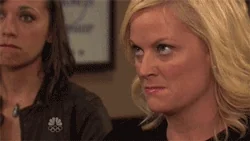 C'mon, which is it? For not "knowing" who Caroll is, he certainly has a strong opinion of her.
Notice that he doesn't ask "what kind of man meets someone" and then "within minutes" rapes them in a dressing room?
Because I think we know the answer to that question.
At least someone is having some success holding this asshole accountable.
Also: he claimed not to know or remember her, but conveniently "remembered" a slur she supposedly uttered decades ago.
He lies like a small child—with no regard for consistency. He knows his slavish followers don't care.
He's finding out, however, that courts DO care.
*edited for clarity
Can we tag of a few million more to CNN for hosting that debacle?
A day late and (a few million) dollars short, but it's good that teflon Don is getting a bit scratched up.
This topic was automatically closed after 5 days. New replies are no longer allowed.