The fraction of a spirit that is lost to evaporation during the production process is known as "the angels' share". But it sounds as if the angels aren't the only ones getting a taste of Mr. Daniels' product.
I hear that the townspeople are tired of shouldering the bourbon.
I doubt whiskey fungus is going to inspire any branding the way the angel's share does. I don't see Fungus Envy getting much marketing traction.
Forget the fungus, I think living near a rickhouse would be like living next to an ordnance bunker. They seem too dangerous, too prone to causing a catastrophe, and it's alarming to visit Bardstown and see them so close to where people live.
…the fungus has spread uncontrollably, fed by alcohol vapors wafting from charred oak barrels of aging Jack Daniel's whiskey.
Seems like everyone's got a case of the vapors around here.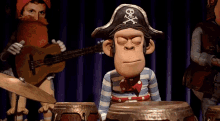 While there's very little research into the specific human health effects of whiskey fungus
I would think that exposure to that much ethanol would potentially be a more serious issue. I keep thinking about what the presence of the fungus around the town means - we're gone from "traditionally this fungus was sometimes found growing on the inside walls of a distillery" to "the entire town is blanketed with fungus," i.e. an entire town is blanketed with levels of alcohol that previously would only have been found only in an enclosed space where it was being stored. That's got to have an impact, if you're constantly breathing in enough ethanol (and whatever other volatile chemicals the distillery is outgassing) to feed these fungi.
I'm not optimistic about the prospects for positive depictions of fungi in the media; but I suspect that if there were more emphasis on biblically accurate angels; rather than winged aryan toddlers, public concern over whether they are mean drunks could probably be enhanced.
At least it doesn't smell of cinnamon death.
I'd promote it as Biblically accurate fungi, but I doubt that it's the same fungi that Ezekiel and John of Patmos were eating.
Real stuff. The 1996 fire is still legendary.
Although the barrels vary in size, most contain about 45 gallons of bourbon. As the warehouses collapsed, bourbon poured out, spreading almost invisible flames across roadways and cutting access to much of the one-square-mile area involved.

With flames leaping as high as 35 stories, firefighters abandoned early attempts to extinguish the blaze and drew a defensive line to protect the other warehouses in the distillery complex, Mattingly said. Of Heaven Hill's 44 warehouses, 37 survived the fire.
"Whiskey Fungus" sounds like a great name for the absolute worst jam band
That's a running gag on Fark.com. So in that spirit:
"Whiskey Fungus" is the name of my trash-punk, Dolly Parton tribute band.
Maybe? It seems unlikely to me that enough alcohol vapor collects in the town to be an issue. I'd guess it's more likely that there is just a lot more fungus leaving the distillery. This could just be because the distilleries have increased in capacity a lot due to the whisky boom, Might also be because the distilleries have installed more ventilation fans and cleaning procedures that are just pumping the fungus out into the town.
I know that from a Jim Beam commercial. The amount absorbed by the aging barrel is called the "Devil's Share". They market the stuff leeched from the barrel wood.
The fungus is among us. And its drunk!
And where was this incident?
Note to self: Covert leftover bourbon barrel staves into an upscale bourbon toothpick product called the "Devil's Pick."
If the fungus needs ethanol to survive, then presumably just pumping spores out wouldn't be enough to cause this kid of infestation?