They had a callback to this classic moment when the Wonder Twins were featured in an episode of Teen Titans Go!
With that, I finally realise why the DC cinematic universe has been falling short. James Gunn, take note!
Somewhat hilariously, I did the same thing a while ago with MagicXylophone [dot] com – check it out. I got tired of having to look for the same Simpsons clip on YouTube over and over…

Cartoon octopods with human faces are disturbing
Not quite so whimsical, but I own pleasekillme.xyz. (It's from Aliens, just as a CW.)
So Squiddly Diddly is out then?
I've bought my share of domain names over the years to amuse myself but nothing ever really went anywhere. I do own 2 domains that are worth about 2,500 bucks but I haven't spent much time investigating the best way to sell them with out getting ripped off.
I also own a domain that I bought for my business way back in the late 90s. It's a description of a type of business and it's worth some money but it's also kind of my trademark personally since around 1989. I've been offered money many times over the years but so far nothing that would make me want to sell. My kid can sell it when I'm gone and make a few bucks.
mtgbuttplug.com is available but I'm not clever or creative enough to do something with it.
Remember The New Adventures of the Wonder Twins? It didn't last long, but I guess the concept couldn't really be milked much further than it was.
Yes and no, at least we are spared a proboscis, unless he has a ninth tentacle that isn't obvious (shudders).
IceUnicycle.com may be the website we deserve, but it's probably the website we don't need.
Why not both?


It does seem ripe for a Unipiper collab!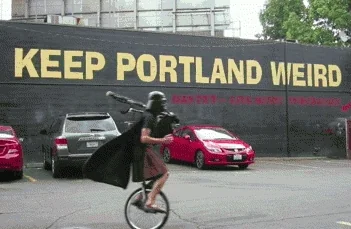 This topic was automatically closed after 5 days. New replies are no longer allowed.