Reeks of "well my girlfriend is from Canada, and she goes to another school, you wouldn't know her."
I assume she's just mentioning HRC to throw the libs off track. TFG will produce a Report that will reveal how Hunter Biden was the real mastermind archfiend behind all the Georgia shenanigans.
That Ben Ghazi fellow is a real crook, even worse than Hunter Biden!
/s
Also right up there with the old "Thousands support me in email" argument we used to get on News Groups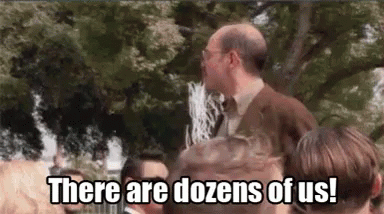 She forgot to say it I all caps:
INSIDE INFORMATION, STEVE
This topic was automatically closed after 5 days. New replies are no longer allowed.