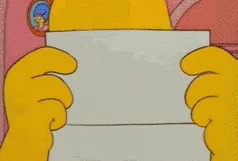 Let's face it. 40% of Americans are pieces of shit. As evidenced by the Republican Party.
This one isn't actually a problem (healthcare-wise) but is certainly indicative of a larger societal problem if people feel the need to hide that fact that they are acting responsibly from their peers.
"Americans – hiding their zombie bites since 2020 and before."
I've been seeing this for a while.
People I encounter through my business or businesses I work for show up looking like crap with a cough and will be the first to say don't worry it's not covid.
How do you know? I just know or it's allergies or even if it is covid it's mild.
And then a couple days later from their coworkers, hey did you hear so and so is out and in rough shape with covid.
I get people need to work and our current system does not allow people to always stay home when they're sick but come on, at least give a heads up and stay away from everyone if you are forced to work.
I'm guilty of this. But it's because of idiotic workplace regulations that make some policies (masking, distance, minimal air volume per person in closed rooms) facultative if all meeting attendees are vaccinated.
People lie to themselves, don't be shocked when they lie to you, about anything.
Here in my partially-unionized Canadian workplace, you have to be away from work for 5 days (paid) if you test positive for COVID. HR perceived we might have an abundance of people taking a free 5-day vacation, so you must show proof of a positive test (a photo of a home rapid test is enough).
Fuckers. It's not hard to wait till after you test negative to be around people. Sure you'll feel better before then - but why risk killing others you supposedly care about.
Back in World War 2, prevention of sickness was important enough to run public health campaigns like "Coughs and Sneezes Spread Diseases" because it was better to have one person off work for a week or two than close down half a munitions line with multiple absences.
Very much so!
It's astonishing how simple pubklic health measures got politicized to the point where right-wingers were banning mask wearers and vaccinated people from business while left-wingers were banning unvaccinated and non-mask wearers from exactly the same kinds of businesses
Most people actually want to get along with their neighbours
I don't think I've ever felt normal, my entire life.
So they lied a bit, it's not like they killed anyone…
/s
The one I have the most sympathy for is people who are asymptomatic. If you have been taking precautions, don't feel sick at all and don't know you've been exposed, you probably won't test for a disease you don't think you have.
I get lonely and stir crazy. But it's not going to be more than a week or so. Unless you're very unlucky- which means you need to take care of yourself anyway.