Burns and literally kills. Hope his year of freedumb was worth it.
I never understood how that was supposed to be an argument against vaccines. Whose immune system do you think the vaccine is supposed to be training to fight the virus, dumbass?
My BIL was a Denver Sheriff. Let's just say they don't hire the smartest apples off the tree. This does not surprise me one bit.
Denver Sheriffs are NOT cops. Unlike most law enforcement agencies, sheriff deputy responsibilities are limited to handling city & county inmates and other jail services (like transportation to/from courts). They cannot pull you over for traffic violations and they have no actual police powers.
They are basically a bunch of Barney Fife's (or Paul Blart Mall Cops if the previous reference is too old for you young-un's)
Responsibilities

The department's current responsibilities include:

Managing the Downtown Detention Center and the County Jail
Providing security and other services for the district and county court systems
Transporting inmates
Extraditions
Staffing fugitive and K-9 units as well as the Vehicle Impound Lot (VIF) or Car Pound
Operating the city's alternative sentencing program
Providing security at the jail ward at Denver Health Medical Center
Executing Civil Processes and Evictions.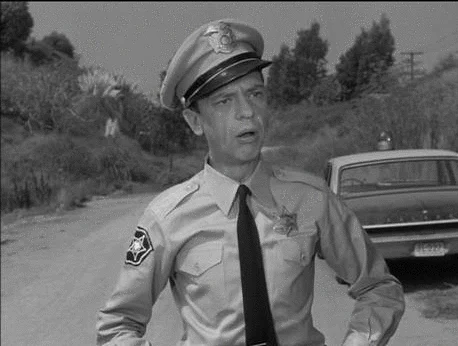 The twitter responses from the official announcement from the Sheriff's Dep't are brutal. Mainly along the lines of:
"He shouldn't have resisted."
"He didn't wear a mask, he was asking for it."
"He had a checkered past, he was no angel. It's still being determined whether he had drugs in his system."
Oof.
Unfortunately, this is just going to feed into the cops' persecution complex, but sure is cathartic.
"I have an immune system." No shit dude, that's probably exactly what killed you: the immune system over-reaction to the virus.
In this case, at least 100.4º F, specifically.
I've seen a number of real quotes from anti-vaxxers, talking about they wanted a treatment that could somehow help train their immune system to fight off the virus… and someone had to point out to them that they were, in fact, describing a vaccine. The anti-vaccination position requires a) a completely lack of understanding as to how the immune system works and b) a completely lack of understanding as to how vaccines work. To be fair, the immune system and vaccines are a lot more complicated than was taught in grade school (which they don't remember anyways), and can't be easily encapsulated in a tweet.
well deputy, you made your choice, and it cost you your life. sure sounds like that political stand was worth it! FREEDOM is paramount, right? sadly, this will not sway anyone else of a similar mind regarding the vaccine. ya dumbasses.
Sadly, clues are much harder to catch than COVID-19.
I'd come up with a cruel response to this woeful tale; but I think I'll censor myself.
As an appropriate metaphor in this case: a vaccine is a BOLO or APB telling the body's law enforcement group (the immune system) that there's a Bad Guy coming and that if they see it to be ready to stop it. That way the immune system doesn't get blindsided and overrun before it can fight back.
It doesn't mean the immune system is guaranteed to win the fight, but it gives the immune system a better chance. Compare a cop in their normal uniform versus a cop in body armor.
This is so not how it is pronounced.
Your misery at the mispronunciation brings me a certain amount of pleasure. I wish there was a word for that.
I saw this stupidity and utter lack of compassion posted on FB (I did not take this picture, otherwise I would out this moronic business).
Not only does it downplay the deaths of millions of people worldwide, it also gives instructions on how to better spread the damn thing. FUCK, I hate people. Maybe I should be happy these idiots are trying to kill themselves.

Maybe this would help? The virus is a crowd of unarmed BLM protesters and the vaccine is a patrol car trunk full of rubber bullets and tear gas that the immune system can freely use to defend a body's gated community.
while it's harsh, i'd say that'd be fine in and of itself. the main problem with being anti-mask-and-vax is costing other people's lives.
toxic individualism. and coming from a guy who made his money straight from government and people's taxes rather than actual individual labor.
yes some of us are still alive. not least because of masks and social distancing.
it's like a zombie movie where somebody declares "we made it!" - right before the jump scare and the inevitable gnawing off of heads