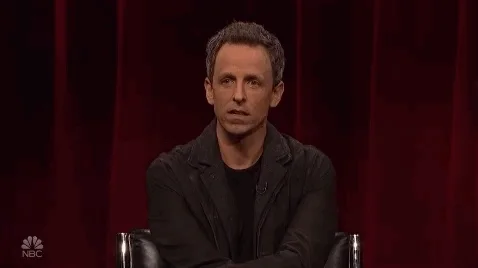 Let's be clear, the Canadian "freedom" convoy was about nothing of the sort. It was funded by American alt-right interests largely via cryptocurrency, and the trucks were decorated thusly:

Tell me Canadian fringe trucker morons, pray tell, what dost "stop the tr**ny" have to do with your feelings about public health initiatives?
More info on the real roots of this fake "protest movement" here:
It was 100% manufactured by American interests, start to finish.
How do so many have so much time for so much stupid?
TOTALLY AGREE AND ASK THE SAME QUESTION
Are they not just a bit late?? Mask mandates are ending Vax centers are closing What are the real aims of these clowns??
It's a long drive from Cali to DC; all sorts of misfortunes could befall these assholes on their journey…
Visibility for neo-nazis.
Given the context is impossible to know whether that message is the result of idiots with bad spelling, idiots championing transphobia or idiots trying to immobilize automobile transmissions.
Thanks @VeronicaConnor.
As someone who experienced this occupation first-hand I feel the need to correct this narrative. While there were a lot of big rigs which they used to block and control the neighbourhood, these mostly weren't "truckers" on the ground.
Two things people & reporting seem to be ignoring are:
The stated objective of the organizers was to replace the elected government with their own "committee". They wrote it in their "MOU", and they filmed themselves saying it in their "press events".
This was not a "peaceful protest about vaccines". They tortured people in my neighbourhood with truck & train horns for many days. They threatened, intimidated, harassed, and assaulted people in my neighbourhood. They shut down businesses in my neighbourhood. They attempted to burn down an apartment building after barring the doors.
I'm really tired of this being made out as some kind of family-friendly bouncy-castle protest about vaccines. It wasn't.
Are they using their vacation times for this? I guess folks not having anywhere to travel has its consequences.
Like this, but with less respect for reproductive freedom or rule of law:
The mainstream reporting on it was terrible. For some reason right wing groups constantly get given a pass to control the narrative on things like this. The press just parrots whatever the sociopaths say they are about, despite all the obvious evidence to the contrary.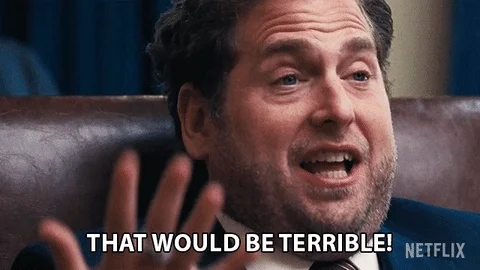 I watched a significant amount of Freedom Convoy coverage from a Canadian Youtube streamer…it was certainly not peaceful or about vaccines. One of the organizers was pretty much a nazi.
It's not going well. There is only one truck. He's protesting mandates, inflation, and illegal immigration.
"We're all on the same page. We're all for one thing: Freedom and rights," Bolus told 7News. "This is America/ You took our freedom, you took our rights, you gave it to the illegals. You took our freedom and our rights and turned them around and you gave it to the BLMs to burn buildings and not get prosecuted. The laws don't apply to them."
Other than the requirement for federal employees and the military, there are no federal mandates. Any restrictions are state or local levels. And most of those are being lifted as the current wave is trending downwards.
One could argue a portion of the Canadian truckers were lured into the right-wing funded protest as they did have a lot more restrictions than in the US. But pretty much everyone in this one is going to have to be a right wing nut.
Also, I thought truckers were in more demand than ever, who has the time off to take 10 days to get there and how ever many more to protest? So much for the "Right doesn't have time to protest because they have jobs."
Thank you. These high-profile and well-funded anti-vaxx protests are always covers for fascists and white supremacists trying to sell their garbage and recruit suckers.
The mandates in Canada were/are mostly provincial as well. The fact that these people thought that the Prime Minister somehow implemented & had control over provincial mandates goes to show you just how much they understood the government that some of them wanted to replace.
And as for the mandate for truckers to be vaccinated (or quarantine) after crossing the US/Canada border: the US requires them to be vaccinated. So even if there were no mandate on the Canadian side of things, they'd still have to be vaccinated in order to go to the US.
(and worth noting: there was no vaccination mandate for truckers in general in Canada - they could drive all over the country here without needing "the jab").
The "truckers" were pawns.