The interviewer should have suggested he listen to "Ram Ranch", a favourite of his comrades north of the border.
Damn dude…have you ever hung out with leftist women? They're a blast!
Some of them even like…marijuana.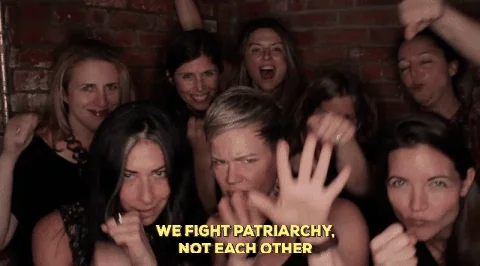 i married a lefty, can attest she's a firecracker.
I doubt even right wing women hang out with that guy. They tend to gravitate towards money and outward signs of heterosexuality.
Hey now! No kink shaming here.
There's definitely an ambiguity with the message - one can read the shirt as the equivalent of those Trumper women with the "Trump can grab MY p*ssy" shirts; i.e. the expression of a (difficult to understand) sexual desire.
Is what he's secretly hoping Biden will say to him?
I still think it's a sexual thing. He is just passing as straight cause he is on camera and doesn't want his family to find out…
No offense to my LBGTQ mutants.
Basically, someone who looks like a Nazi's wet dream and has never had an orgasm. He wouldn't want them to be able to tell how absolutely shit he must be in bed.
No actually.
This shirt does indeed benefit everybody. Liberal women (who he assumes were ever attracted to him question mark?) will continue to avoid him, conservative women will be no more repulsed by him i guess, and he hereby authorizes Joe Biden to perform analingus on him. Because there's nothing he desires more than to get rimmed by a right wing political figure.