We're about to find out how good or how bad Alex is at hiding assets.
Wouldn't be surprised if that phone data dump oopsie from a while ago is going to bite him in this regard, and hard.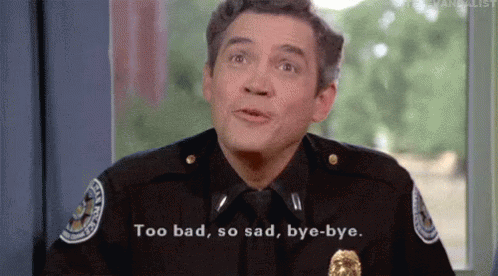 If he doesn't pony up the cash, can the plaintiffs take the equivalent in pounds of flesh? Please?
He made a pretty big oopsie by filing for bankruptcy before these judgments started to roll in and then playing cute with the bankruptcy court; he essentially gave the plaintiffs' lawyers a head start in finding the assets he's hiding and the real revenue streams. There are a few places you don't want to find yourself in life, and in front of a bankruptcy judge who doesn't believe you and doesn't like you is one of them.
Whatever happens, he won't be able to get away from this because the judgments are so huge that it will always be worth investigators' time to keep looking.
I keep thinking 'good', and then I remember he is a rich white man in the United States. I won't hold my breath on waiting for an actual result that impacts his bank account, after whatever legal and other roadblocks he can manage.
The weird part about these people is they are really crappy at actual conspiracy. So I will bet he didn't hide them well at all, and there are likely texts and email on his phone to his legal team with subjects like "Where do we hide my assets?"
I am not sure if it is because the think they won't get caught, it won't matter if they get caught or it they really think conspiracy is easy.
If the Demoncrats do it, it's got to be easy, right?
/s
Cue another round of this sack of shit begging for more money from his flock.
Yay! Squeeze this pimple on the ass of humanity for all he's worth!
(Or, more accurately, for all he HAS. His actual worth is nil.)
Wonder if he'll go over the Administrator a weekly plan to earn out the diff…baying and twisting in the wind all the while, as it were.
It is quite the irony that the guy who makes his living spinning out impossibly elaborate and absurd conspiracy theories can't even manage the most basic one himself, thereby demonstrating the impossibility of his claims…
I can't see those holding much cash value in this case, however many of them there are …
This topic was automatically closed after 5 days. New replies are no longer allowed.