"But there were false prophets also among the people, even as there shall be false teachers among you, who privily shall bring in damnable heresies, even denying the Lord that bought them, and bring upon themselves swift destruction."
2 Peter 2:1, KJV
Alex Jones warns Trump: "You are either completely ignorant" or "one of the most evil men who has ever lived"
Talk about clickbait! That headline filled me with cognitive dissonance! Do Alex Jones and I actually agree on something? Worse, am I really that stupidly wrong about something that we'd end up on the same side of a fence? It wasn't until reading into the article that I was able to clear that up.
Don't take your love away from me
Don't you leave my heart in misery
If you go then I'll be blue ← ("That'll be the day", but that's another song …)
Cause breaking up is hard to do
Remember when you held me tight
And you kissed me all through the night
Think of all that we've been through
And breaking up is hard to do
" "You are either completely ignorant" or "one of the most evil men who has ever lived""
A false conundrum that also applies equally well to Jones himself.
Well well, the AJ actually telling something true. Shall I trust me eyes? Or can it be that he's starting to feel a temperature spike around his backside?
Mmmmm fire.
The First Amendment sets a very, very high bar for arresting someone for speech. Even dangerous speech. Among other things, prosecutors would have to prove Jones knows he's lying about the dangers of the vaccines.
As documentarian Jay Childs is wont to say, "Two things can be true at the same time."
On another note, Alex Jones could also be one of the most ignorant and evil persons around.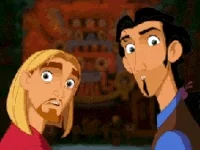 I am certain that this has been posted ad nauseum by now, but I just gotta jump in!
For the first time in my life, I can't say that Jones is wrong.
Beyond trying to come across as a "moderate", Trump may realize that his late, underfunded, eventual embrace of vaccines might be the least catastrophic part of his legacy. The stock market is better now, GDP is better, job numbers roughly looks better. Those aren't the only parameters to judge an economy, but economic improvements and a business friendly legacy is what Trump tried to portray as his legacy. So it's not that he's had a change of heart, it's that the economy he was bragging about is now tarnished, and he needs something else to brag about to make him feel like less of a loser. His presidential ambitions have always been about hurt feelings.

Everything is horrible. But silver lining, if this hurts his chances of being re-elected in '24, that would be wonderful.
Well well well… look who has Trump Derangement Syndrome now.
The logical OR operator means both of those can be true and the statement remains true.