"Do you think staying in your silo and only listening to people you agree with is going to make that person go away?"
What an idiotic justification. Exposing a room already bathed in klieg lights to sunlight offers no value in terms of disinfection. CNN did no-one a service by giving a platform to a known liar and fascist.
Defend this, Mr. Cooper:
Town hall audience was "disgusted" and "bewildered" by Trump, but CNN told them not to boo, only to applaud
Does he mention how purposely dividing the country is good for news businesses?
Feeding oxygen to a fire makes it worse.
Oh, thanks. I didn't need permission.
Why would the audience be restricted for this event?
Welcome to BoingBoing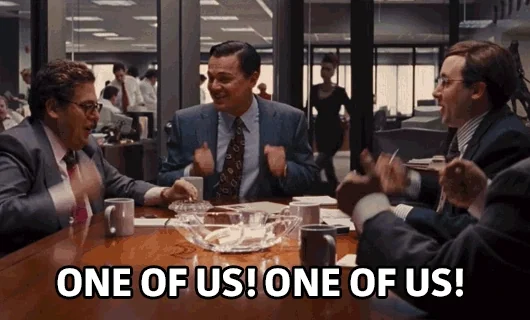 "Do you think staying in your silo and only listening to people you agree with is going to make that person go away?"
Trump has his own soapbox. You can listen to what he has to say (to make sure he's not trying to overthrow democracy again) without giving him a national audience!
But you know what we hope is going to make "that person go away"? The Fulton County, GA district attorney and her investigation into Trump's attempt to overturn the election there by asking the secretary of state to find him more votes. If it's found he is guilty, lock him up!
Cooper isn't really wrong, but CNN wasn't right, either.
Yes, I think this is a good point. What's interesting was the lack of any opposing viewpoint questions from the audience, so the format of the town hall was in itself a silo and echo chamber. Especially when the host got completely shut down by his constantly talking over her and not giving in to any of her counter points. This was a win for the Republican party and Trump.
I actually agree with Cooper here as well. It's unfortunate that it won't have the outcome CNN was going for, which was to expose Trump.
I've wondered if that was a demand from Tromp that CNN meekly acquiesced to.
Citation needed. The evidence I'm seeing all points to CNN gleefully platforming Tromp, for the sake of ratings. The person on stage with him (a former Daily Caller "reporter!") did virtually nothing that "exposed" Tromp, and Cooper spends pretty much his whole time in this clip defending CNN, instead of "exposing" Tromp. Why "expose" a man who may be their biggest cash cow?
How do you know you won't like the taste of human flesh if you're unwilling to give it a go?
If you think it's worthwhile to expose their bad ideas to a huge audience as a way to build resistance to those ideas, there is absolutely no reason to broadcast them live, in real time, with no rebuttal and a misleading setting and context.
How do you "expose" a known quantity who's been America's foremost public grifter since the 1980s and who occupied the Oval Office for four years? The "N" in CNN stands for "news", from the root "new". There was nothing new or newsworthy in this case.
CNN's first public response to the backlash was to claim that they had no idea that the audience was stacked. Supposedly, it never occurred to them that only Trump sycophants would even want to see him live and onstage.
The term "Town Hall" on TV has never been accurate depiction of what happens. Try "Hour of Worship".
I was thinking "Hour of Hate," but yeah, that works for me too.
Yeah, if people don't know by now, then they are willfully ignorant.
[ETA: synopsis-- it's all performance for Trump, repeating the lie after it's been called out to negate their fact checking, and dominating "the elites" in the media. ]