Whoa there, on the hypocritical body-shaming, Karen; from the looks of it, you're no 'ideal specimen of human health' your damn self…
"I'll be fat all day, but I'll still look better than your ass."
Truth.
The viral confrontation ensued.
Whoa! I hope it didn't!
Can a name frequency go negative? ("Nerak"? "Antika-ren"? "Esmeralda"?)
(i have an Great-aunt Karen, and damned if she isn't a …karen)
It's time a for a new government agency with a big NASA style control room and two agents with opposite personalities and humorous banter, that rush to Karen sightings to investigate and contain.
I've tentatively identified this type of Karen as the "vigilante" Karen. She has an innate entitledness to point out flaw in other people or situation that she decided must be corrected, such as yell at complete strangers and calling them fat.
The K Files?
Men in BlacK?
Oh, that's fascinating, I do so much love data. I like that sudden downturn recenly. It's fascinating it only achieved popularity < 2years ago.

The K Files ? - So much info with such a short title. I love it
Men in BlacK ? - Yes, but a confused Karen saw the word black…
This trend happens with most names. A popular name with one generation becomes associated with "old people" a couple generations later and is therefore anathema.
I wonder if it's really that complicated. It sounds like the people she was harassing were Hispanic, and I'm sure that's really what set her off. I mean, she's not wearing a mask, so she obviously doesn't really care about COVID prevention measures…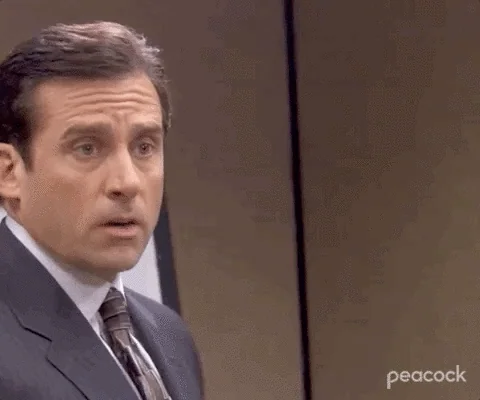 It's not complicated, really. It takes a certain kind of personality to actively confront the people you don't "like" and you don't even know.
Most people would just snort in disgust… from a distance. If she's lurking around, and finally decided to confront, she has no regard for social norms, it is her intent on butting into other people's business to assert her own sense of "truthiness". Yes, it may very well be racism, from her sense of entitlement, but she doesn't see it that way.
I'm picturing an Andromeda Strain type organization. Hopefully they'll discover what causes Karenism.
Meanwhile, Karen, who wasn't wearing a mask (but of course), complained they had food and called the victim a "fat fucker" before waddling off the premises.
"Waddling off the premises" seems a fat-shamy judgy here, regardless of how Karen-ish she was…
In this case, it seems to be pointing out one of the several facets of Karen's hypocrisy in this confrontation.