I don't remember which Terry Pratchett´s book has a chapter about a druid flying through the skies of Discworld riding on a huge block of granite.
The Druid explains that he works with IT and is taking a new piece of equipment to upgrade a computer, in fact a monumental stone circle that is used to mark the seasons and other celestial phenomena.
Having watched the hour-long BBC documentary on this last night, the conclusion - highly plausible - was that the Welsh lot migrated to Salisbury Plain and took their circle with them.
"We're fed up of traipsing up and down these effing Welsh hills in the rain all the time, we're going to that place in England where it's all flat and the weather's a bit better" might have been the conversation.
But until they got to that point we also wondered if the original Welsh circle hadn't just been a sales sample erected by the Welsh quarrymen, and the Salisbury druids just turned up and said 'We'll take that one'. Someone in the Guardian today had the same idea.
I assume that the original site in Wales was the manufacturer's showroom (Dramatic discovery links Stonehenge to its original site – in Wales, 12 February). After all, you wouldn't buy a circle of standing stones unless you'd seen it standing up and circular, would you?
The Light Fantastic, around Chap 8 …maybe.
…
'Ah, so you're an astronomer?' said Twoflower.
'Oh no,' said Belafon, as the rock drifted gently around the curve of a mountain, I'm a computer hardware consultant. '
'What's a computer hardware?'
'Well, this is,' said the druid, tapping the rock with a sandalled foot. 'Part of one, anyway. It's a replacement. I'm delivering it. They're having trouble with the big circles up on the Vortex Plains. So they say, anyway; I wished I had a bronze tore for every user who didn't read the manual. ' He shrugged.
'What use is it, then, exactly?' asked Rincewind. Anything to keep his mind off the drop below.
'You can use it to – to tell you what time of year it is,' said Belafon.
That bit of excellence aside, any notions about how one pronounces Waun Mawn? ("Throatwobbler Mangrove'")
Thank you!
My memory isn´t very well.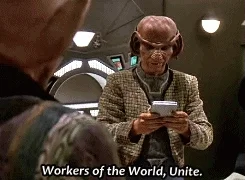 I can imagine a movie about the Stone heist.
Yep - they should've made them smaller and more portable.
I've often said the same about myself.
Instead…
I was thinking this was the ancient prankster version of TPing someone's house. But that someone was all "The hell if I am moving them back and actually we could throw the next druid party there."
Plausible. I do know that on the night of June 20-21, 1958 it was rotated slightly counterclockwise to apply a few accumulated leap seconds. The culprits were never caught.
This topic was automatically closed after 5 days. New replies are no longer allowed.