Exactly what i came here for. Someone understood the assignment
"The re-enactment of an ancient and mysterious ritual"
Riiiiiiight! (FFS!)
Mysterious maybe, but about as ancient as my granny!
(And judging from the interview footage, I suspect that was a tobacco-smoking chief druid.)
Exactly. Whoever the druids were they appeared thousands of years after Stonhenge was built, and virtually all we know about them is from Julis Ceasar and a few other Roman writers
The KLF buried their Brit Pop award at stonehenge. Someone farmer found it and returned it, so they went back and buried it 6 feet deep. Hopefully it will confuse some future archaeologists.
mostly accurate, but I'm not sure that stonehenge was "hewn into the living rock"?
"Stonehenge" is the very essence of living rock!


The Majesty of rock, The fantasy of roll!
Wait the English stole artifacts from another country? I find that very hard to believe. /s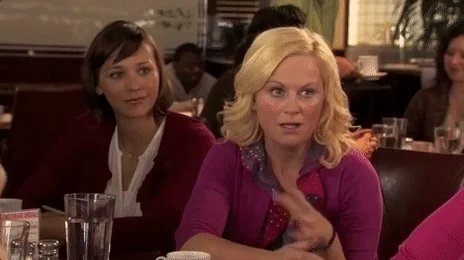 Why would anyone accuse the British of such activities?!? /s
Introduction
In the oldest story of Stonehenge's origins, the History of the Kings of Britain (c. AD 1136), Geoffrey of Monmouth describes how the monument was built using stones from the Giants' Dance stone circle in Ireland. Located on legendary Mount Killaraus, the circle was dismantled by Merlin and shipped to Amesbury on Salisbury Plain by a force of 15 000 men, who had defeated the Irish and captured the stones. According to the legend, Stonehenge was built to commemorate the deaths of Britons who were treacherously killed by Saxons during peace talks at Amesbury. Merlin wanted the stones of the Giants' Dance for their magical, healing properties.
This 900-year-old legend is fantasy: the Saxons arrived not in prehistory, but only 700 years before Geoffrey's own time, and none of Stonehenge's stones came from Ireland. Yet the fact that Stonehenge's 'bluestones' derive from Wales—far to the west of Salisbury Plain—has led to speculation that there may be some truth in Geoffrey's pseudo-history (Piggott 1941; Burl 2006: 19–21; Darvill & Wainwright 2009). Moreover, at the time Geoffrey was writing,
this region of south-west Wales was considered Irish territory (Davies 1982: 87–88 & 95, 1990: 39; Thomas 1994: 51–112). One possibility is that the bluestones did indeed derive from a stone circle in west Wales, which was dismantled and re-erected as Stonehenge. A similar conclusion was reached a century ago by geologist Herbert Thomas, who established that the spotted dolerite bluestones at Stonehenge originated in the Preseli Hills of west Wales, where, he suspected, they had originally formed a "venerated stone-circle" (Thomas 1923: 258).
pictures go up front, then the data, and only then are the archeologists allowed to wax poetically about ritual purposes.
It certainly enrages current archaeologist if true. Stonehenge is a scheduled monument. You are virtually guaranteed to destroy archaeology if you dig a hole there, especially if it is 6ft deep and you haven't consulted previous excavation plans to make sure you dig in a previously disturbed area. The entire Salisbury plain is an archaeologically sensitive area that could do without such stunts.
Siting a sun-based monument in Wales was probably an error.
If I could only see the sun once a year, I'd make a big fucking monument to it too.
Might be like one of those cargo cults, trying to entice the sun back.
This topic was automatically closed after 5 days. New replies are no longer allowed.