We have reached the "find out" portion of Ms. Upton's racist little "fuck around" show.
Good.
Christ, what an asshole.
Probably loves Indian Restaurants too.
I'm frankly surprised this incident didn't end far, far worse. She reaches into her purse for a GUN! LOCK HER UP!!!
Not for much longer, I'll warrant.
"We don't want you here." "…can't believe this is what America has become."
Lady, the rest of us think this about you.
I really hate when the racists claim to speak for the rest of us saying "we". I want them here. I love myself some Indian food (americanized super buttery/creamy or not). I've always thought the variety of immigrants was the biggest thing that made the US special. It certainly is not the entitled white folk who seem to hate everything that's unfamiliar.
Is it me, or is that second turnback when they all dig their own graves?
lol, she's Mexican-American and it's different because she was "born here"… like, wtf, do people think they magically appear in this country? That at some point, none of their ancestors were immigrants?
I'd be willing to bet that her agency cut her loose within 24 hours of this video being made public.
No other agency will be willing to take her on either. We just watched her kill her career in less than three minutes.
As someone who grew up in the DFW area, and has worked in Plano, there is otherwise no "there" there.
There, there Plano… There, there.
That weird bit in the middle where she's all "oh, you're right, I'm sorry, let me shake your hand" - what the hell was that about? Did it finally dawn on her how fucked she'd be if the videos went viral and was delusional enough to think that instantly switching from violent threats to disingenuous apology would work? Or was she just hoping that would get her close enough to someone to do something nasty? The way she instantly switched back to insults and threats suggests the latter to me. Also that bit where she starts recording. I see the occasional video of someone going on a (usually racist) tirade whip out the camera when they realize they're being filmed, as if somehow it will absolve them of their behavior… In this case she knows she's in the wrong (and the subjects of her abuse are not doing anything worth recording), so it seems like it's intended as a threat (now I have recordings of you, who knows what I'll do with them?).
Alcohol is a drug known to diminish inhibitions, revealing the true nature of the imbiber.
She clearly wasn't particularly (if at all) intoxicated. If alcohol loosened her inhibitions, it didn't take much.
If this is what the Prince of Peace teaches, I'd hate to meet the Prince of Pissed Off.
She can't be racist… she loves a good curry! /s
Drunken rant voice: I can't be a racist, some of my best friends are curries!!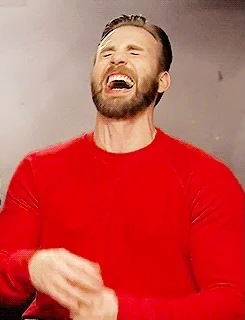 My suspicion is she was trying to lure them in so she could grab their cellphones and smash them on the ground.
Waiting for the inevitable "thats not me. That's not who I am."
For a real estate agent, she's pretty tightly wound.