Party of personal responsibility eh?
These people are seemingly stupid enough that the defense might just work, but I sure do hope they all flip on each other now that the shit is getting real.
Well, stupidity isn't a defense to breaking a law, so no… at least I hope not.
Oh, I wager the evidence will show she & everyone else in ths were completely willing bystanders…
Stupidity might not be a defense, but she can always go with confused old white lady.
"Arrested fake elector says she was an unwilling pawn in GOP election forgery plot"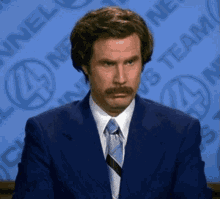 And neither should a jury.
White woman tears can be powerful on the right man, sadly.
Sounds legit to me.

I hope someone has the original. It will be apparent in about 10 seconds whether her signature was a photocopy.

can't believe this wasn't already here when i arrived.
My first instinct is to dismiss her story as desperate self-serving bullshit, but then I also find it quite believable that the same party who demanded to inspect mail-in ballots to verify signatures was falsifying signatures.
Is there some iron law observing that stupid people always assume everybody else must be more stupid than they are? This would be a case in point.
I expect we'll quickly learn the meeting was specifically about preparing an alternate slate of electors to include the attendees, which negates any fucking bullshit lie she wants to tell about her signature being forged. She knew why she was there; she was fine with it, too.
I dunno, to me it's quite plausible she didn't sign in. We're talking about a party full of dishonesty, forgery is right on point for them. Charging her and looking at the evidence is exactly the right thing to do, and hopefully, the truth will come out. But I'm surprised at folks' desire to just jump to the final conclusion that she did it without due diligence and her day in court. If she's guilty, throw the book at her, but give her her day in court.
"Innocent little bystander"
Not very common for someone to casually
refer to themself as "little".
Of the 5 fake elector documents from different states that they looked at, they all had similar formatting, indicating that there was coordination, perhaps from the White House?
Given the ages of the fake electors, most of whom are in their 70s and 80s, I'm willing to accept that they were unwilling pawns if they undergo a mental health assessment and it shows the senility, Alzheimers, and similar reduced mental capacity that some elderly people show. I know several of my relatives were extremely confused and easily misled in their later years, and while there are certainly a number of elders who are quite mentally competent, those probably wouldn't be the ones selected for such a scheme.
That said, if it turns out the original document was definitely signed by the false electors, and not just copied with a signature machine or computer, lock them up and throw away the key.