I wonder if he had a lawyer or if he was representing himself, because a lawyer would have explained to him that to accept the plea deal, he'd have to go into court and actually admit he was guilty. I'm sure there are a lot of people who accept plea deals who don't think they're actually guilty, but they know better than to actually say that in court. Regardless, I have no sympathy.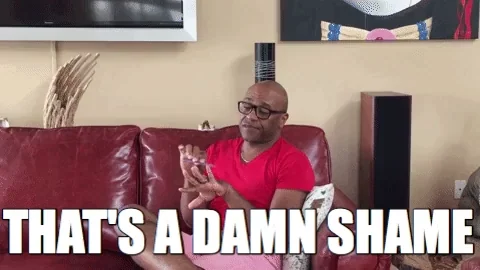 'Baked Alaska'?
Just 'Baked', if you ask me.
Not always. The Alford plea exists. I can only guess that either his lawyer didn't know he was going to do this or the prosecution was unwilling to accept one.
It should also apply when they denounce the guilty plea outside court. It's insufferable when someone (usually a politician or political ratfucker like Roger Stone) pleas guilty or accepts a pardon then claims they didn't do anything on the courthouse steps. The judge should have them immediately arrested for violating the terms of their plea deal.
Jeez, wouldn't you know it, I'm fresh out'a f@cks.
Or the judge was unwilling to accept one. The judge always has the discretion to reject a plea agreement.
Uhhh…no. If we had a fair justice system, maybe. We do not. This is a bad idea.
Ken "Popehat" White has a thread on it:
tl;dr — courts are supposed to satisfy themselves that the defendant fully understands the consequences before accepting an Alford plea, and federal courts take this duty a lot more seriously than state ones.
Well, this gentleman had already shown himself to be an idiot prone to terrible decisions and no concept of consequences of his actions. Given another opportunity to be a dumbass, he unsurprisingly took it.
Possibly. But from the reporting, it sounds like he was making a straight guilty plea.
A little off-topic, but I really hope they reprise this scene in That 90's Show. Then someone could make a "double dumb-ass" GIF with the two side by side for those situations (like this one) where a single is not sufficient.
Why? Allowing plea dealers to turn around and claim innocence publicly benefits the wealthy and powerful, who have the resources to hire a PR form and have a platform to get that message out. The people who are railroaded into plea deals by police and DAs don't have press conferences.
Well, first of all because we have a First Amendment that makes it perfectly legal for anyone to lie as long as they aren't under oath. Second, do you actually think a system that allowed a judge to have a defendant arrested for proclaiming their innocence publicly after pleading guilty in court would actually be used against wealthy defendants and not poor defendants, mostly poor defendants of color? This would just give an already rigged system one more way to punish poor people of color worse than rich white people.