I would love to hear more music from this band. What streaming service are they with?
This would have been value-added at a Genitortures show back in the day…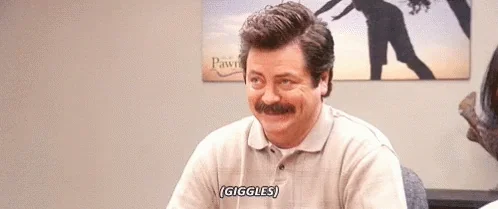 Also, this seems to be great publicity for them. I typed their name into a search engine and everyone seems to be talking about it…
Th
Looks like they brought their own streaming service with them.
:
He asked for the Donald Trump Special…
If you know your fan base, you know your fan base…
The band didn't see this coming from Sophia Urista? If that's her given name it's pretty classic nominative determinism, and if it's her stage name, it's just a head's up…
Yeah, but at least my cats use the arena…
Sand for non-Spanish-speaking folks, a euphemism also for kitty litter.
I've been a fan of Brass Against for some years now, since hearing their cover of RATM's "Wake Up," which is electrifying. They began as a collective of brass players–plus electric guitar, drum kit, and singer(s)–covering mainly Rage Against the Machine songs, plus a few others (notably Tool, who they were supposed to join on tour in 2022). They have a few different singers, but Sophia Urista is (or was?) the most charismatic and popular vocalist in their lineup. The first Brass Against record was a balm to my soul during Hair Furor's last year in office. They're worth checking out in spite of this rather disappointing stunt.
Makes Jim Morrison look like a Boy Scout.
Was she arrested?
Percival Dunwoody, Idiot Time-Traveler From 1909 continues his search for Garbanzo beans?
First comment was more clever than anything I could come up with

I saw them open for Lords of Acid a few years ago. My friend is evidently a big fan, but I'm not familiar.
They're fine… metal with themes around bondage and sex… lead singer is a woman. I saw them with… I think KMFDM back in the day?
Agreed about the first comment.
Probably because we live in an age where the right wing is looking for any excuse to tear anyone remotely on the left apart, which right now, could come with some actual violence.
I slantingly read that as secure engine. And ditto; brings whole new meaning to VPN.
Also, if the fan isn't aggrieved and considers it consensual, then I don't see why they feel the need to apologize. Everybody pees.

ETA: meant initially, but slantingly is too good a typo to correct.
Good point. And also general misogynistic American puritanism. Also, smash the patriarchy.

Kind of a rock'n'roll tradition, really:
That doesn't even go into the various instances when band members have urinated on the audience - not just on one person, but the whole front row. (E.g. Blind Melon, Marilyn Manson…)
That was different… it was men doing it, so that's okay…
I went to youtube to check out their music and surprisingly the video is on there. I doubt it will be there long.
No tinkling, but still a great band story…