Just the place for an outhouse!
The most clueless billionaire prepper plan I've heard yet was the recently revealed scheme by disgraced FTX founder Sam Bankman-Fried and his circle of fellow "Effective Altruists" to buy up the sovereign nation of Nauru and use it as a base for breeding a new super-species of humanity in the event of a global apocalypse.
Nauru is a tiny island nation that has to import almost all of its food because 90% of what little arable land it once had was rendered unusable due to phosphate mining. The closest source of essential goods is 2,000 miles away in Australia. And most of the inhabited areas of the country are expected to be under water in the coming decades due to sea level rise. It is among the worst possible places one would want to wait out the fall of human civilization.
The prepper movement has a lot of kooks in general, but the subset of billionaire preppers are probably the most naive.
Well then, they can just build have severely underpaid workers build a new island right next to it!
The idea "your money will be meaningless in the event of a total social collapse" is such an alien concept to these people that it rarely seems to even be a factor included in their prepper scenarios.
But the island played a truly impressive role in global money-laundering in the late 90's/early 2000's so you can see why these guys would be drawn to it.
Basically the only thing Nauru has going for it is its sovereignty, which allows them to do stuff like issue passports or enable shady banking transactions or lease land to Australia to serve as a brutally inhumane offshore processing center for refugees.
So I guess it seems like the kind of place one might want to establish a claim to if they were a techbro who cared more about finding places to stash cryptocurrency than about finding a place that can sustain human life.
Billionaires being your HOA and trying to set up "new forms of government"?
Why don't you set that up for yourselves first & report back after 10 years on how that worked out for you?
They tried, but Peter Thiel won't respect the chore wheel!
They be fine so long as they have a Bitcoin-powered cornucopia. /s
Basically the theme of the Zoey Ashe series by Jason Pargin (aka David Wong)
In which Zoey Ashe, raised in poverty, finds herself in the billionaire-created city and libertarian hellhole of Tabula Ra$a. Much ensues, mostly awful although very funny.
(Pargin is the author of John Dies At The End and other books in that series, which should give you some idea.)
… wasn't that, like, the plot of Oryx and Crake

Imagine how big your pockets would need to be.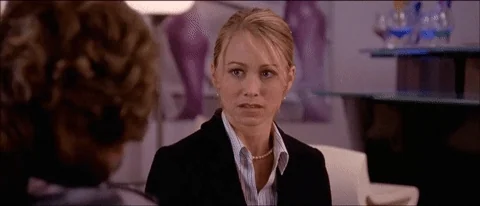 What a disgusting waste of money.
Lot of sick people up there in the upper echelons.
It was produced by the East India Company, a luxury lifestyle brand with rights to the name of the corporation that once controlled large swathes of Britain's empire.
Ugh, the idea that people would pay top dollar just to be associated with one of the most brutal, exploitative organizations in the history of capitalism. Their web site is as gross as one would expect.
"Cultural Impact"?? That's one way to describe international commerce conducted at gunpoint via private armies, a centuries-long involvement in the slave trade and continent-spanning wars fought in the name of getting more Chinese people addicted to British-controlled opium.