When the worst qualities of billionaires and TikTok influencers are combined…
Welcome to the Age of the Olidorks.
Of course. Was there ever any doubt that this would be the outcome?
At least Elno seems to have learned a lesson from Twitter about signing contracts in the heat of bluster.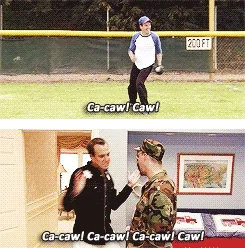 "He can't eat at chic fil a because that would be cannibalism."
Ah, there's that famous Musk wit.
Or half of it, anyway.
I think the term "muskwit" should enter the popular lexicon, "honoring" him the same way Rick Santorum was honored a few years back.
OK… Now… If someone knows a good MUGEN dev, they should get that Tech Fighter Turbo meme that ran over net some time ago and make it happern
Just so long as someone gives Muscadet thorough beat down - I mean decanting. It doesn't have to be the other guy.
A possible venue could be Mortal Combat.
Elon thinks he knows how to drop sick burns but the best he can manage is the verbal equivalent of lukewarm water. He really, really ought to stop trying to be clever.
It's hilarious that the world's richest (sometimes) man desperately wants the one thing he can't buy:
the ability to be genuinely funny.
+1 for the They Might Be Giants reference - maybe they could work it in to the autumn tour?

You know, he probably could buy it. It seems like he has no real creativity at all, but he could hire coaches to help him study comedy and practice with him until he actually has at least some idea of what counts as witty repartee and what doesn't. The only thing stopping him is admitting there's something he can't already do.

Makes me think of that Star Trek: The Next Generation episode where Data tried to learn the concept of comedy from a holographic standup comic played by Joe Piscopo.
DATA: That is considered to be funny?
COMIC: Actually it brought the house down in Teaneck.
DATA: Ah, a word that ends in K. So, if you put funny teeth in your mouth and jump around like an idiot, that is considered funny.
COMIC: I'm sorry, I didn't get your name.
DATA: Data.
COMIC: Data, did you consider juggling, weird bird calls, stuff like that?
Musk is getting rid of all the birds though…
If he spent a little more time in the sun he could probably rival Data's tan though.
"Make a Little Fight Club in Your Soul"
I hear that there are some writers that can probably be bought.
The mullet really is the only thing funny about that guy.
Someone could have predicted the efficacy of this particular
exercise.