If he blew up in one of his rockets, I would laugh for days, so he's still got a chance.
I often laugh at things that Elon does.
Not with him
so were probably like, what, a few months away from this puerile peanut arguing that billionaires should be a protected class from comedy too
It's like you can't even call someone a pedophile without being sued!
Dude needs a nap and stop rage posting on twitter. I always wondered how little finger vulgarian got made but no more. Those narcissists need to get off the internet. Their need for praise and attention is exhausting. Did anyone try to tell him the emperor is naked?
It's not even just "the left" dude. You just aren't funny. Like honestly he's not even an engaging speaker. Being good at comedy takes work.
Has anyone tried telling him that liberals only think people who are hardcore enough to give their stacks velocity are funny? He'd probably enjoy that.
We're not laughing with you.
If he's finding comedy hard, maybe he should try dying, I hear that's easy.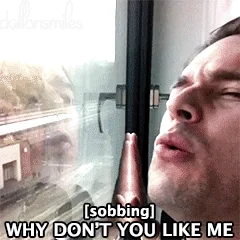 Meanwhile, on the cutting edge of right-wing comedy:
Maybe if he got down from his billionaire's perch he'd find it easier not to punch down (harder to get down from his entitled white cis-het male perch, so probably not).
Maybe it's because they think he's a dick
An over-used entrance and I predict your exit will not be memorable.
Only 1🍌 out of 5 for you. Don't call us.
He has no one to punch up to. Coupled with no empathy. So of course his "humor" is crass bullying.