He said this about Jerry Falwell, but I think the following Christopher Hitchens quote applies:
"If you gave [him] an enema he could be buried in a matchbox."
Good riddance.
You really shouldn't rush things. Take some time, have a nice meal first.
I hope the devil has a roaring good time with him.
(Farting preacher sfx.)
John Donne said "every man's death diminishes me" … but I think even he might have acknowledged that there are exceptions.
A yocto of whatever unit of diminishment could just be a rounding error.
Time to find a new Crypt keeper I guess.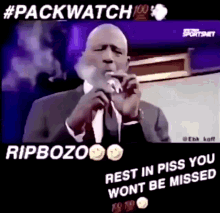 leave their husbands, kill their children, practice witchcraft, destroy capitalism and become lesbians
I mean, I'm down with 4/5 of that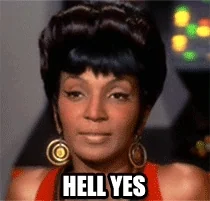 I kinda hope that Pat Robertson gets to meet his God, and that God tells him "Ok, Pat. Nice to see you. First things first: just about everything you've said over the last fifty years was… well, wrong. Second, you'll be staying in Bldg 2462 - which is a dormitory that is populated by everyone who, at any point in their life, performed in a production of "Hair". My advice? Lighten up."