I support his thank you but fuck you to such assholes that would threaten his life.
The operative factor in all of this is they don't know how wrong they are. We have to take down trump, expose all his shit, and take down all the congressmen who supported this - work our way down till they are all weeded out. Or it most certainly will happen again.
Agreed. Those people are like the crooks in Reservoir Dogs who were fine with armed robbery and taking a cop hostage but thought Mr. Blonde was going a little too far with the straight razor and gasoline. Belatedly finding a line you aren't willing to cross doesn't qualify you as a hero.
You could have left out the first three words of that statement.
Everyone there should have been arrested but I understand the lack of resources was the main problem. Kudos to you LEOs who weren't taking selfies. The rest of them need to be arrested. ASAP before their social media accounts go black and before the body-cams go "missing" or "damaged".
Look at this pro-cop, patriotic REAL Americans! Liberals could LEARN a thing or two from these brave heroes! /s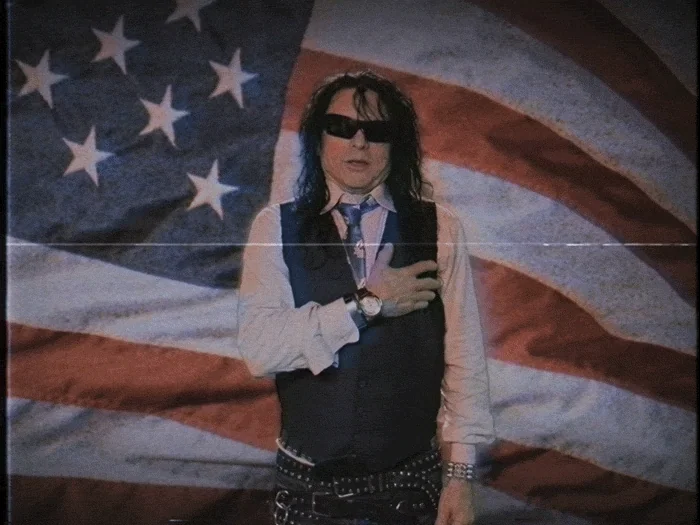 it's an understandable sentiment. he's happy to be alive – especially because he now has two colleagues who are dead. i don't envy the ptsd and survivors guilt he'll probably have to grapple with.
my uncle speaks with the same slow cadence and slight southern twang that this officer does. i wonder exactly when that accent became military standard issue.
I, uh, don't think it is. I am guessing they are both from the same area.
I lived by Ft Riley, and accents varied just like the folks.
Though, there are several large bases in the south.
yeah, i don't know. only the mil parts of my family speak that way, though ive heard several cops who do the same. maybe some sort of subculture within the military? ( it is also possible i guess that my pattern recognition is pulling out ghosts )
Cadence might have something to do with the ordered speech they have to use sometimes (yes sir, no sir, etc).
Regional accent I think has more to do with where they are from. Though personally I will start to mimic an accent if I hang out with accent speakers too long. I don't mean to.
He's Southern but also likely former military. Many Southerners join the military as an option to escape poverty, as well as out of a sense of duty.
This is a man who loves his country, thus his bewildered "fuck you for being here" statement.
He's still in a state of sad disbelief. I want to give him a hug.
I really, really hope we learned the right lessons from Jan 6th.
Nobody wants to point out the double Ace of Spaces cobweb tattoo on this dude's neck??
Did he explain why he did not draw his weapon and shoot his attackers?
THIS!!! Don't shoot the rioters, I mean protesters! You know pretend like they almost got you ! I'm dubious of every cop involved
Thank you. I'd been unable to focus on much else. Other than the humongous Thin Blue Line flag waiving over the zoom circle in the video of him being at the mercy of the crowd.
I get a vibe that this is one of those dudes who get at least nine lives.