Slightly torn here. I don't think he should have been released in the first place, but making "no internet whatsoever" a condition of bail in 2021 would be like making "no electricity whatsoever" a condition of bail 50 years ago.
Or maybe the bail condition just said "no more accessing Qanon sites?"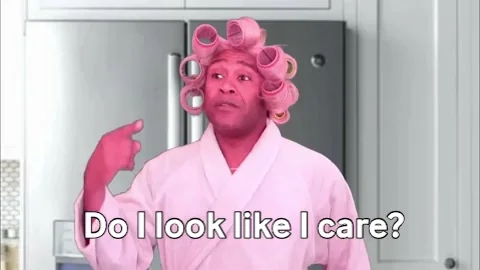 Oh really? He didn't really suddenly stop being a Qnut as soon as he got in trouble? I'm absolutely shocked.
I would wholeheartedly support sending him to fashion jail, if nothing else.
Perhaps if his law-talkin' guy had been competent the conditions might have been narrowed on that basis. Also, I doubt this crybaby would have had to go back to the slammer if he'd bought something on eBay or even checked his AOL mail account instead of flagrantly demonstrating his lack of good faith and his dishonesty. Judges really don't like being made to look like schmucks, especially after they show leniency.
Maybe he was just checking to see when the next date was coming for dear leader's reinstatement as president?
Either way, it sounds like he gravitated back towards the Q-Nutters websites and this, after the court showed him leniency. It's time to lock back up this lying and violent insurrectionist.
Mr. Jensen knew that this was not allowed and is prepared to accept the consequences of his actions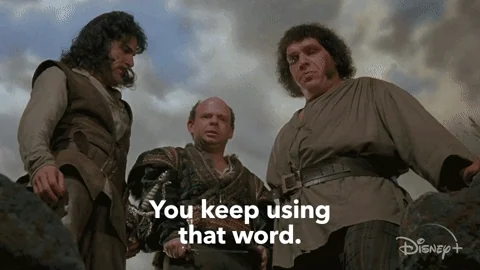 do the crime, do the time.
I would feel sorry for him if he had been trying to schedule a covid shot or something, but he was going right back to the crazy shit that got him arrested.
This is the equivalent of a drunk driver losing their license and getting caught driving with an open container, not earnestly trying to drive to work.
If it had been "he was emailing his mother" I'd be more inclined to shrug and give him his pass. But he literally did what he promised not to do after crying in court about how he was lied to. So ah… do not pass go, do not collect $200. Get thee to the jail cell, liar.
This right here. This. And the drunk driver had promised "It was only one time, I'll never do it again, the bartender lied to me about drinking and driving."
Fuck around and find out.
Disagree completely. Most elderly people I know have zero internet service and manage to not be thrown in jail for an attempted insurrection, nor do they live as hermits in caves.
Likewise, if you repeatedly put your garden hose down the neighbor's chimney to flood their house, I'd think that "NO WATER UTILITY FOR YOU, GO GET A WELL" would be a completely appropriate punishment.
This guy fucked around, found out, and didn't want to deal with the consequences. So now he gets to "find out" all over again.
I frankly am outraged about (what I consider) leniency being shown to these seditionists. If we consider the possible results of their "success" on January 6?!! The shitshow that IS 2021 could be almost unimaginably worse. Just possibly, if the penalties handed down prior to this man's sentencing were more harsh, he might not have been so quick to break his release terms. Lock him up!
But it sure did not say:
caught on a Qanon sight
Maybe he was caught IN Qanon's sights originally?
But seriously, 'no internet' as a condition of bail seems fine to me, in circumstances like these. And if he admits he broke that condition and is prepared to accept the consequences, this weasel should not be whinging about not going back to jail. He can't have it both ways.
WTF
Holy doublespeak, Batman.
"Mr. Jensen knew that this was not allowed and is prepared to accept the consequences of his actions," Davis wrote, though he told U.S. District Judge Timothy Kelly that Jensen had complied with all of the other terms of his release and asked him to give Jensen another chance.
More details:
He was streaming Rumble on his phone. Alone. In his garage.
Seems like he won't experience much of a lifestyle decline if he just goes back to jail.
"His violation… was not an action that in any way endangers the community,"
I beg to differ. Subscribing to Qanon and Covid conspiracy theories can very much endanger the community. Likely IMO, exactly what concerned the court when it restricted Internet access.