wasn't "Brandon Fellows" a skit character's name on Saturday Night Live or something? anyway, this guy is definitely a piece of work. revoking bail is just the first thing needed here.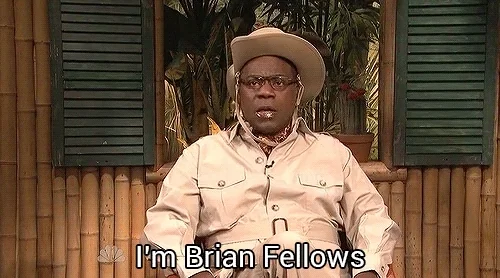 I know just the thing to liven up his jail cell.
oh right – BRIAN Fellows, not Brandon. i was close, haha.
I am not convinced that you're a danger to the community, but I do think you're impulsive. I do think you're headstrong, and you're kind of gonna do what you're gonna do. I tried really hard to avoid having to lock you up, but after months here, I don't think I can be at all confident that there's a condition or combination of conditions that you'll adhere to.
Judge McFadden who chose not to revoke bail the first couple times it was requested.
Just imagine if the insurrectionists were left-wing and Black. They'd all have been in supermax months ago.
Prowess with a meaningful tool like a pencil or plowshare I understand. Prowess with a penis, not so much. Or am I doing it wrong?
White Privilege, it's a helluva drug.
A small, flaccid and impotent one, most likely. Psychological compensation is also a helluva drug…
Real men don't need to talk about their penises.
I think what Loki said about not pissing off those ladies in airports probably goes in extra for your probation officer.
Good grief: sexually harassing your probation officer?!?!
Starting to think that guy was right… these ARE all 'short bus people'
Ha Ha Ha, the jokes on us, like the whole USA us.
Every single one of them should have been kept in prison pending trial or plea deal. Let them sweat it out the way the people in the capitol had to that afternoon.
I have to wonder exactly how much effort this judge puts into trying not to lock up people facing drug charges or other non-violent crimes.
The judge is a trump appointed member of the Federalist Society. He was trying really hard to not punish the guy.
I'd bet good money that he's not a Long Fellows.
I'll just see myself out now.