Yep. One of those artists whose passing is a blow to the world. Saw him in concert once… amazing
Holy crap i have never seen this before! When did this originally air?? 1997? This is so amazing and weird and fun! What a ripoff that this beautiful, incredible genius was taken so young.
spot-on parody of Hee Haw, too. actually, those could've BEEN Hee Haw skits.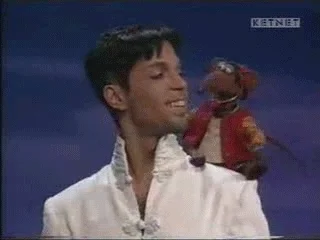 Never going to stop loving that Dude.
Yeah, it was a spot-on parody. Muppets Tonight was terribly underrated, IMO. One of the funniest Muppets segments I've ever seen involved Sal Minella and Johnny Fiama and a pop up book of needles. It's possible I was high.
•Muppets
•Hee-Haw
•Prince
trifecta of greatness!
Where I'm from, "Hoo Haw" is and a euphemism for a vagina.
This topic was automatically closed after 5 days. New replies are no longer allowed.