Um, dude, it's people like you that the majority are exhausted with.
The lesser of three weevils enters the chat.
At least he can fling some Jersey-style take-downs around, even though he'll be buried in a reciprocal pile of them.
Hey Chris…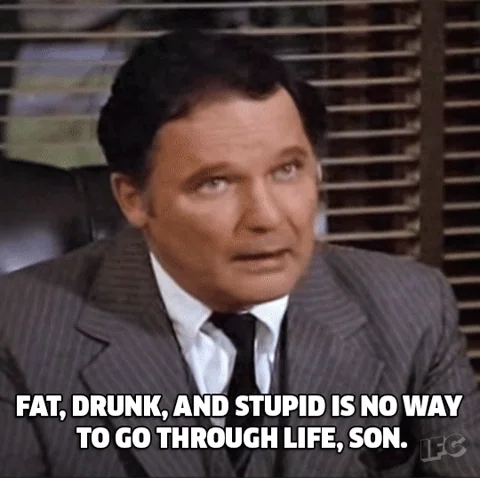 The nomination is either Trump's or DeSantis' – and every other Republican getting in the race whose name is not Ron DeSantis is helping assure that Trump gets the nomination.
A major piece of his legacy is that he was the first "serious" Republican to endorse Trump. That should be tattooed on his forehead. In reverse as well so he sees it's in the mirror.

Uh, how "distanced" is Jared Kushner from 45 now? There's no way he won't do everything possible to stop Christie from getting any higher positions in government.
I am holding out my vote for other options
Anyone remember the time that Tr**p had him over for lunch at the White House and ordered his food for him and then made him eat it? Because that claim that he's going to "punch D*nald Tr**p in the nose" is laughable.
Anyone remember that time when Chris Christie fucked up the traffic on the George Washington Bridge in retaliation for when the mayor of Fort Lee, NJ, wouldn't endorse him for reelection?
Or that time when Chris Christie closed the beach and then went to the beach himself?
All he has to do is improve his performance and increase his primary votes by about 50x and he has a real shot at this
I need to update this.
My favorite bit of his petty corruption was that, as US Attorney, he settled a case with Bristol Meyers on some securities fraud issue – for a $5MM donation to his alma mater, Seton Hall law school.
I liked "nimble" - it's almost as if his own people are tr0ll1ng him.
I'm sure all the folks in North Jersey remember very well!
If he actually does it this time. Like all the other GOP candidates in 2015, he refused to utter a word against Trump, and his present criticisms haven't noticeably dented TFG's numbers yet.
Who is this guy's constituency? I cannot imagine one single Republican voter saying, "Thank God Chris Christie has finally thrown his hat in the ring! We're saved!"
It's Biden v. Trump 2024, folks.
Pretty sure Jared took his billions from the Saudis and moved off from his FIL, and he won't get near him until he re-enters the WH and dismisses all the legal actions against himself. If that happens, the Saudis will nudge Jared back to DC.
I remember both those things. It doesn't hurt to remind people what a petty, corrupt creep he is.