Here's how lame he is: he mainly wanted to say the prison part, because he thinks he's making clever chess moves. But he needed to make up some shit on the way to saying the prison part. That's how well thought out that was. Well played sir, well played.
Have you ever stood in line at a Disney theme park? /s
I don't think there's a more spiteful suggestion than building a State Prison next to Disney World.
I love his suggestions that people would love a new national park: Now remember, the landscape of Disney World is almost entirely artificial - the main reason for this huge undertaking was to get rid of mosquitos. The government would literally have to terraform the entire region to make it hospitable for the kind of attraction he wants. They're not very far from The Everglades, which shows a reasonably close approximation of what a natural landscape for DeSantis Park would be. 2022 attendance at The Everglades was a little over a million visitors. Great Smoky Mountains, the most visited national park had about 12 million visitors. Meanwhile, Disney World saw about 58 million guests.
Even DeSantis' wildest dreams are wildly out-classed.
Yeah, but the capacity of the US to incarcerate seems limitless.
I mean, Universal Studios' Islands of Adventure has waaay better roller coasters, but that's already part of the package if you do the multi-park deal.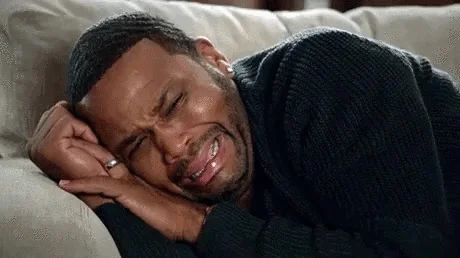 A gubernator threatening to use powers he doesn't have, to make "inconveniencing a disloyal corporation" the main criterion for the state's policies and investment.
This is Florida, though, so people are already used to "conveniencing loyal corporations" being the main criterion for the state's policies and investment.
Disney is already starting to push back… softly, but also kind of reminding everyone that they have a very big stick as a backup
By taking on The Mouse, DeSantis has put himself in the position of the one thing fascists like himself can't stand: being laughed at.
Fascists need to look strong. This fight makes him look like a kindergartner picking a fight with the star high school quarterback. At this point everyone knows what DeSantis needs is a juice box and nap time.
And a single serving container of pudding - don't want any double dipping
Everybody is laughing until they remembered 2016.
Laughing at them is important but never underestimate evil
Sorry, but early to bed, with NO PUDDING!
The next Governor of Florida is going to have a massive mess on their hands to clean up.
There's over a dozen of DeSantis' passed laws in court battles right now over various aspects from constitutionality to enforceability to if they even can even stand on their own.
The state coffers are being mugged for his unofficial campaigning, plus besides the lawyers on the previously mentioned cases, he hired 4 separate law firms to have them review the Disney change in February to see if there's any way for him to overturn it. And add that to the millions he's spent shipping immigrants north to various publicity events.
Meanwhile, the population is aging and dying. Insurance rates in the state are higher than anywhere in the country, so high that insurers are leaving the state, which means that it's further closing down who can live there. And it is getting pummeled by natural weather events making this only spiral worse. With the expected record-breaking algae growth, the entire west coast of Florida won't be able to support it's main industry - tourism.
DeSantis has to be the golden example of a smart person doing foolish things. His every move is to try to propel himself to national prominence so he can run for President, but he's driving the state underwater faster than the hurricanes are.
I'd managed to not have heard DeSantis' voice up until this point, and now that I have, all I can think of is that annoying Billy Crystal character:
If you don't eat your meat, how can you have any pudding? How can you have any pudding if you don't eat your meat?