TIL that a grain used to make an Italian dish is a racial slur. Now I feel a bit sad.
No worries, your polenta isn't a person.
I don't apologise for what I said, but it's a pity that you chose to take offence.
"I wasn't implying there was anything wrong with him being Black! I was just suggesting he is probably a gang member!"
I can't deal with this shit again today.
Sadly, he probably doesn't consider himself racist. Delusion is powerful.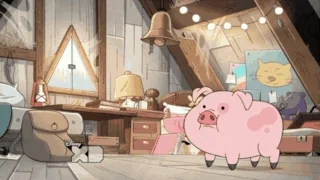 As if that would make it acceptable.
Besides, dick-nose* is lying.
 * a term of endearment.
Reminds me of when then Arizona Governor Evan Mecham (a racist gem if ever there was one) defended use of the term "pickaninny" in 1987 and he tried to claim it was a term of endearment by saying ″as I was a boy growing up, blacks themselves referred to their children as pickaninnies. That was never intended to be an ethnic slur with anybody.″
And while I'm sure Holtorf may have meant to say it's a term of endearment, he actually said "it's an endearing term." He's not wrong; use of the term probably endeared him to any number of racists around the country.
(Edited to clarify an unclear pronoun reference.)
What is this cowboy cosplay about? I mean I wear a brimmed hat too when I'm out in the sun, but in the chamber?
The shithead is probably afraid of horses and never been on one. I've never been on one either (that I remember), and I probably would be a little afraid unless accompanied by one of the horse's human friends, but then I don't pretend to be a cowboy. With my fancy hat on. Indoors.
If you immediately follow up said statement with a disclaimer about how it's totally acceptable and not offensive, you already know the truth.
Everybody loves noses. Half the people love dicks and the other half won't admit that they do. What's not to love?
There's obviously no excuse for this a-hole to call anyone "buckwheat," and it was 100% motivated by racism. The fact that when he looks at black colleagues and visualizes a racial stereotype from 90-year-old show tells you all you need to know about how his mind works.
But as an aside, the show itself was full of contradictions. Per Wikipedia:
So despite the racial gags and stereotypes the idea of black and white kids being friendly with each other was still enough to get it banned by the racists of the day.
As Texans say, "All hat and no cattle."