Putting the T in toxic masculinity…
I'd like to see Carlson push a child out of his body or even have to deal with menstrual cramps… I bet he would also be unable to handle all the casual misogyny we all have to put up with on a daily fucking basis…
Tucker…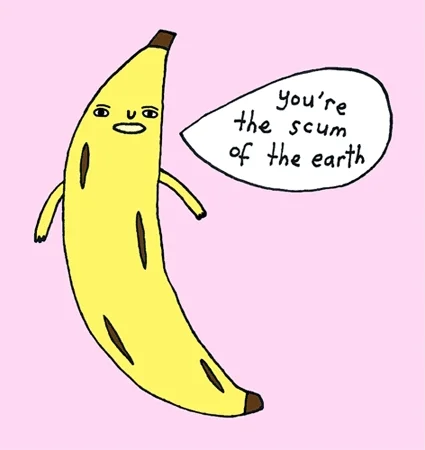 Wasn't he one of the idiots who was telling everyone they should get Covid instead of taking the vaccine?
I hope you are enjoying your new Farage. Please note, the UK has a strict 'no returns' policy on all Farages. Attempting to return a Farage will be considered an act of war. Thank you.
Wasn't more or less precisely this theory played for laughs in Dr. Strangelove? With the whackjob rainwater and grain alcohol guy complaining about 'loss of essence'?
Swanson got at least two Ecco Ur Fascism points with this one.
Contempt for the weak. "Elitism is a typical aspect of any reactionary ideology."

Machismo and weaponry. "Machismo implies both disdain for women and intolerance and condemnation of nonstandard sexual habits, from chastity to homosexuality."
I mean, it can physically weaken you.I wouldn't call that feminizing, but what ever.
If I really believed this bullshit, wouldn't I be doing everything to not contract covid? Which would mean getting vaccinated, and/or staying home and not exposing myself to others?
This just reeks of someone not happy with themselves and project their insecurity on to others.
And yet, people of that ilk are acting like idiots about not getting vaccinated… so basically they want to be "feminized?"
The sheer willful stupid is so immense, that I can not even begin to fathom it…
Right, and ivermectin is masculinizing. It will put hair on your chest and infuse your testicles with healthy vigor.
If it effectively reduced toxic masculinity I might be an anti-vaxxer too, but I'm pretty sure these guys are just assholes.
Christ, what a moronic assholes. How I wish we could go back to a world where we could safely laugh about this type of morons. (If ever there was such a world…)
His best boyfriend Trump had COVID. Does that mean that Carlson thinks Trump is feminized?
"Sorry, Jim-Bob, it looks like we need you to get vaccinated. We can't run the risk of you catching the Covid and becoming all lady-like."
As with "Believe me" and "People are saying", any statement that follows "And This Is True" is absolute bullshit.*
---
*Exception: John Oliver
it does. but not in the nicest of ways…
( hat tip to @KathyPartdeux from another thread )
Right? Drains the life force my ass, which gender literally assembles humans from scratch 99% of the time?