Didn't they used to do something like that with dead rats on the ground?
What is wrong with these people?
But they were already drones…?
Wait, what was the "birds are fake" thing going around a little while ago? Who turned a goofy prank into a prophecy?? And, just BTW, I really hate this timeline.
no mention of the "Birds are not real" conspiracy hacks?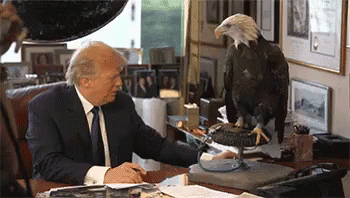 Now public figures will have to worry whether the robin flying by is just a robin or the tool of an assassin.
When life gives you dead birds, commoditize them to increase that demand?
Would it not be simpler to train real birds to do the spying? Have them come back and fill out a report about what they saw…
But really… the wings flap way too fast… ever with other birds around that drone would stand out just for that… like a drowning person flailing their arms…
Dead birds converted into drones…
…what could possibly go wrong?
"Caw! I see a pretty boy! Caw!"
Followed by a stream of shocking profanity
So… You walk around the countryside, find dead birds and put them to use?
Or… You kill birds and put them to use?
When was the last time you were just bimbling along and found a dead bird?
They're obviously killing birds and turning them into fucking surveillance objects.
Birds Won't Be Real Soon.
A bit like the Institute in Fallout 4.