The tasteful thickness of it. Oh my god
Bullshit, he couldn't fit through a barn door!
Although maybe he just walked through the walls ?

If only state authorities exhibited as much concern about investigating and disclosing exculpatory evidence when the life of a Black person hangs in the balance instead of a black bear.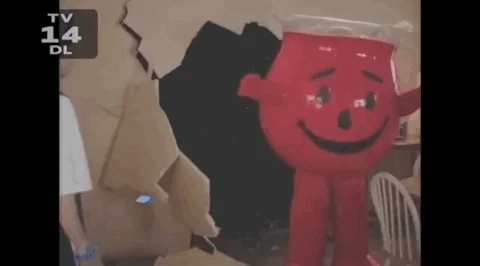 Wouldn't be the first bear to take that approach.
Now the Department of Fish and Wildlife plans to simply capture, tag, and release local black bears in a plan to better understand or at least not kill them.
I mean, how hard is it to understand that when bears are hungry, and people build close to bears, this is going to be a natural behavior?

ETA: Quick note…bears are not so good at the marshmallow challenge.
My gawd that bear is a unit.
I estimate he's got 2.5 winters worth of stored fat in that mug shot.
Given the location and the picture I would have gone with a headline that involved Jack Nicholson

That's true but in fairness almost everyone in North America is living somewhere that is or once was within black bears' habitat.
Interesting map because it doesn't include my neighborhood in Southern California that's absolutely crawling with bears. So I looked it up and learned that the ones in the San Gabriel and San Bernardino mountains were introduced by the California Fish and Game commission in 1933 to take up the habitat and ecological niche that had previously been occupied by grizzlies. (The last SoCal grizzly was killed in 1916.)
That means that technically my house was built about 26 years before there were any black bears in the neighborhood, although I totally respect their right to be there.
Going by historic ranges then Grizzlies have even more right to be there, although I don't imagine that Fish & Game will be reintroducing them into populated areas any time soon. And sadly the specific subspecies that lived in California is extinct.
True, but IMHO, I don't think my needs are any more important than a bear's.
Not a fan of porridge, huh?
"This is because I'm fat, isn't it?"
See, I keep telling people: fat-ism is REAL!
And no, I didn't eat your cookie. Like, not that specific one.
Yup. We used to have Grizzlies (like on the flag you know). No more bears down here in coastal desert/oak scrubland, but we do still have mtn. lions (was going to say "Cougars", but wrong impressions and all…), bobcats etc…
Bear can have the same issue. What is your otter population like?